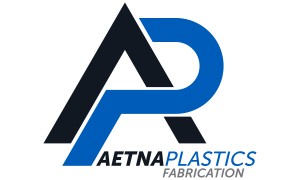 Aetna Plastics fabricates custom components and parts for manufacturers and OEMs
Aetna Plastics Fabrication (a Harrington® Company) has over 75 years of experience in fabricating custom plastic solutions for industrial markets.
Aetna Plastics are Experts in Custom Fabrication and Machining
Aetna Plastics Fabrication utilizes advanced technology to deliver top-quality plastic fabricated components and equipment. The company is strongly dedicated to its state-of-the-art manufacturing processes, including welding, machining, gluing, and assembly. Aetna's unwavering commitment to excellence ensures the creation of exceptional plastic fabricated components and equipment. Their versatile expertise extends to crafting custom-fabricated products designed to meet the unique requirements of commercial and industrial applications.
Aetna provides solutions for industries such as Chemical Processing, Environmental, Food Processing, Medical Equipment, Metal Processing, Original Equipment Manufacturing (OEM), Pollution Control Equipment, and Water & Waste Water Treatment. Their expertise extends to designing and fabricating products that meet the stringent requirements of each industry, demonstrating their versatility and adaptability.
If you have product questions or would like to request a quote, please complete the form below.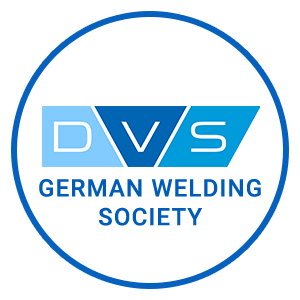 Precision in Every Step: Aetna's Pursuit of Excellence through DVS Standards
In order to ensure the exceptional precision and quality of their custom fabricated products, Aetna has adopted rigorous standards established by the German Welding Society, DVS. By obtaining DVS certification for their skilled welders and rigorously adhering to these operational protocols, Aetna guarantees a consistent and accurate manufacturing process. This unwavering commitment to excellence consistently surpasses customer expectations, making each step of their journey a testament to quality and precision.
Product / Components Fabrication
With a rich history spanning more than four decades, Aetna Plastics Fabrication has consistently delivered tailored solutions across a wide array of industries. Our comprehensive capabilities include machining, bending, gluing, drilling, assembly, and welding, all executed by our proficient DVS and ASTM-certified welders, guaranteeing the creation of exceptional custom products.
Each item undergoes a rigorous construction and inspection process to ensure it perfectly aligns with your exact specifications. Moreover, if needed, we stand prepared to provide extended design support to help you initiate your project with optimal efficiency.
Liners
Washers
Pipe Assemblies
Enclosures
Baskets
Custom Fittings
Conveyor Components
Splash Guards
Strainers
Chutes/Chute Lines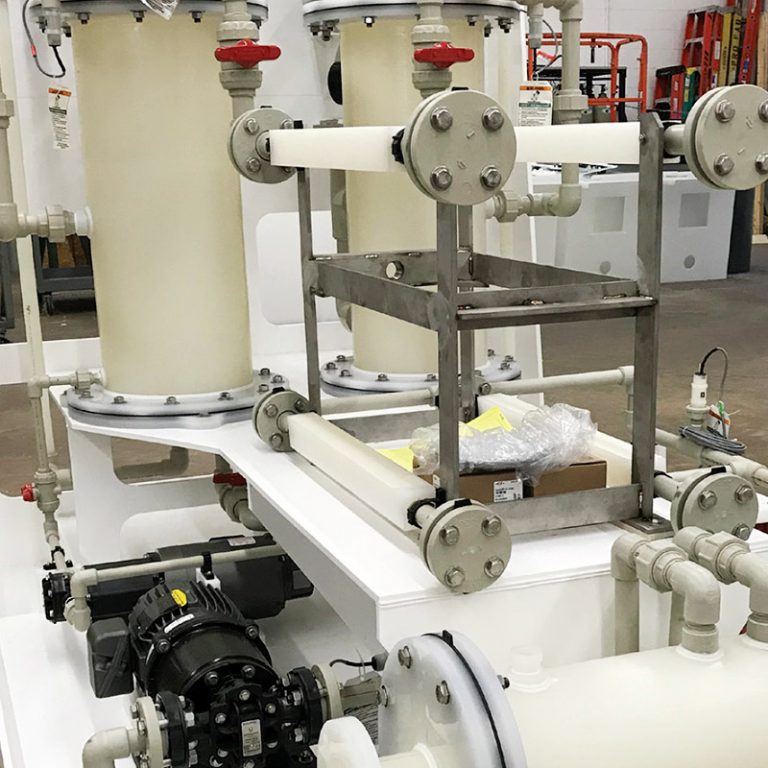 At Aetna Plastics Fabrication, we take pride in our ability to offer comprehensive design assistance and expertly fabricate custom solutions that precisely align with the unique demands of your business. Whether you're seeking innovative product designs, enhanced functionality, or specific adaptations, our team is dedicated to turning your vision into reality.
If you have any questions or uncertainties about how our capabilities can contribute to your success, don't hesitate to contact us. Additionally, our expertise extends beyond standalone solutions – we specialize in creating custom fabrications that seamlessly integrate into your existing systems, optimizing their efficiency, or addressing specific needs within your in-plant operations or processes.
Pump Systems

Metering Systems

Piping Systems

Filter Systems

Workstations

Cabinets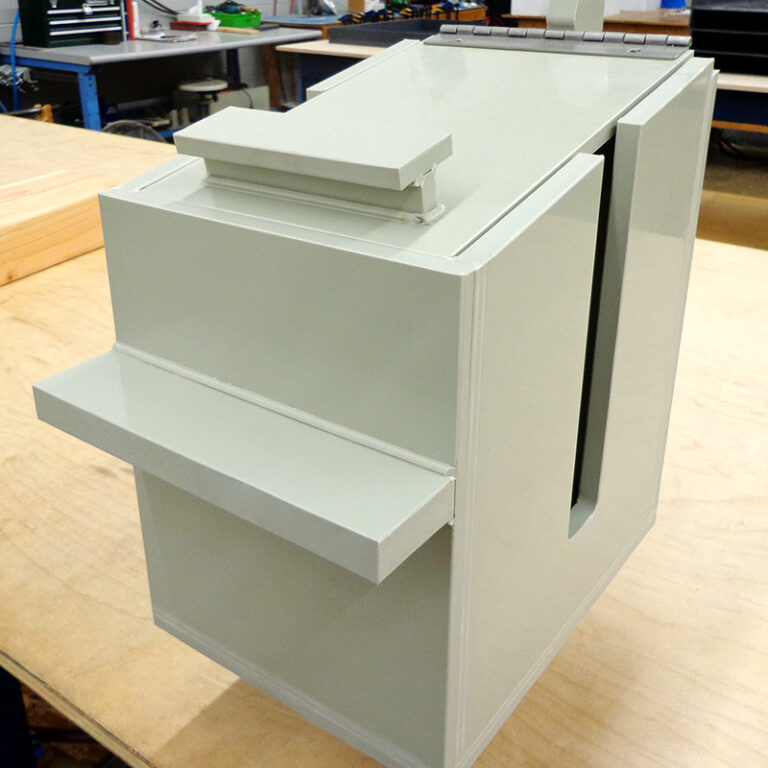 Industrial & Storage Tanks (Custom Fabricated)
Aetna Plastics Fabrication stands at the forefront of innovation, employing state-of-the-art technology and unwavering adherence to the highest industry standards to produce exceptional plastic fabricated tanks and accessories. Our tanks are a testament to quality craftsmanship. We meticulously construct our products using top-grade plastics, subjecting them to rigorous spark testing and hydro testing prior to dispatching them to our customers.
We work in tandem with you to meticulously design the ideal system, considering crucial factors such as your plant's location, available space, required capacity, and specific process intricacies. With our expert guidance, you can be assured of a tailor-made solution that seamlessly integrates into your operations and optimizes your processes.
Liners
Storage Tanks
Double Wall Tanks
Mixing Tanks
Dip Tanks
Etch Tanks
Plating Tanks
Rinse Tanks
Process Tanks
Anodizing Tanks
Secondary Containment Tanks
Duct & Ventilation Systems
Duct and ventilation systems created by Aetna Plastics Fabrication have earned a reputation for being top quality and extremely efficient. These systems control worker exposure to airborne toxic chemicals or dangerous vapors by removing the contaminated air away from the work area and replace it with clean air. Our duct and ventilation systems effectively remove other contaminants such as dust, solvent vapors, oils mists, and other types of fumes and exhaust them to the outdoors. Aetna Plastics Fabrication supplies and fabricates ventilation systems, ducts, and fittings out of PVC, CPVC, and Polypropylene.
Push-Air Systems
Mist Eliminators
Round and Rectangular Duct
Fume Scrubbers
Scrubber Internals
Hoods
Blower
Standard and Custom Fittings
Dampers
Hangers/Supports
Flanges
Tees
Transitions
De-Misters
Elbows
Reducers
Stacks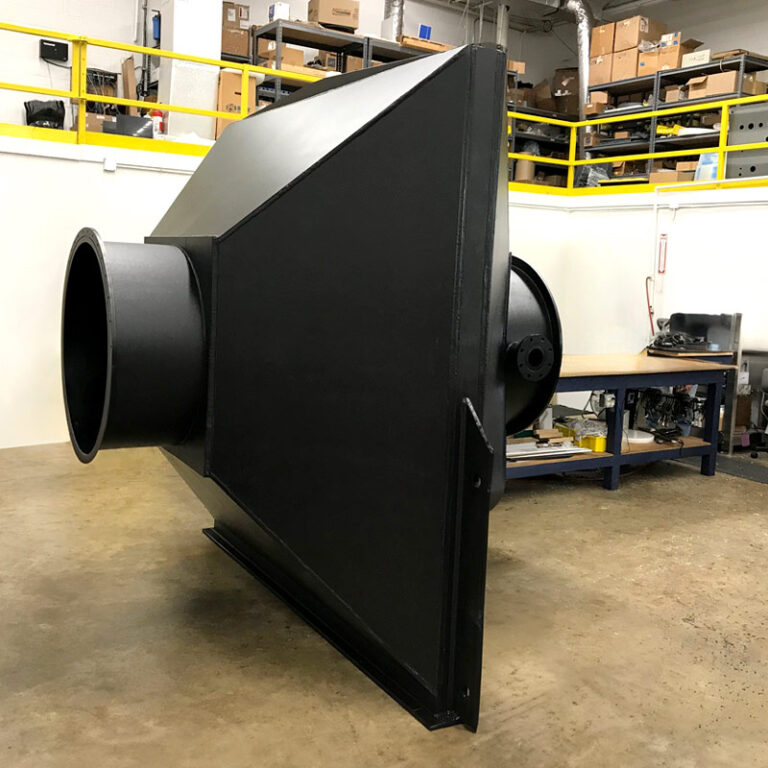 Aetna Plastics Fabrication has a rich history of crafting tailor-made products across a wide spectrum. From compact applications to expansive systems, our expertise extends to the construction of plating lines. Leveraging our design prowess, we collaborate closely with clients to fabricate solutions that optimally meet and surpass their requirements. Our process and plating lines boast chemical and corrosion resistance, employing an all-welded construction for enhanced durability.
Pumps
Filtration
Heaters and Controls
Duct and Hoods
Fume Scrubbers
Piping
Chrome and Metal
Rack and Barrel
Electroplating
Electroless Nickel
Anodizing
Printed Circuit-Board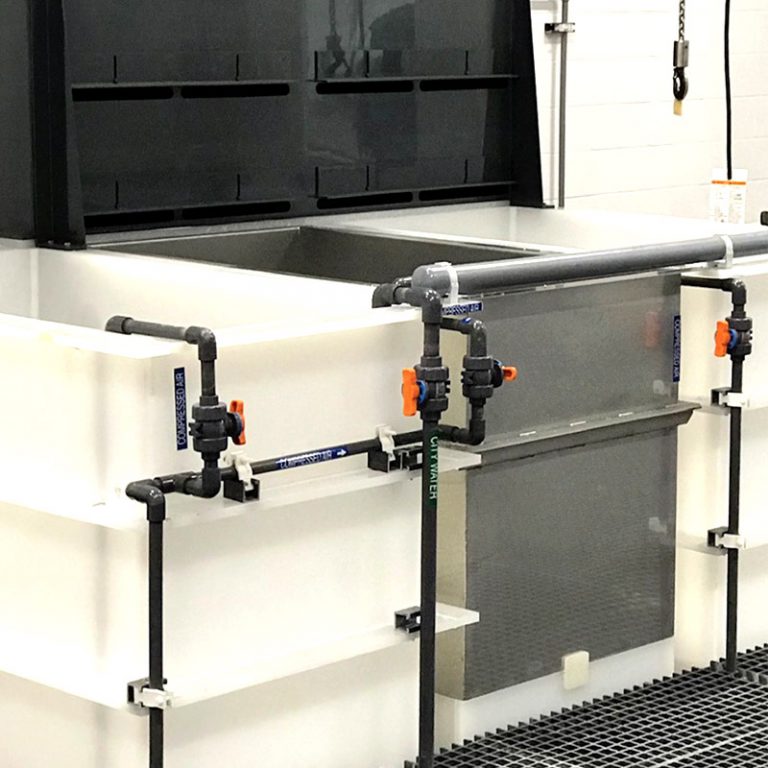 Pipe Manifolds & Assemblies
At Aetna Plastics Fabrication, our expertise extends to the fabrication and crafting of custom pipe manifolds and intricate pipe assemblies that cater to your precise requirements. Collaborating closely with our clients, we assess and develop innovative solutions to address your unique piping challenges. Our specialization lies in manifold assembly, a process that seamlessly combines solvent cementing, welding, and advanced heat fusion techniques to ensure the utmost integrity and reliability of the final product.
Aetna Plastics Fabrication is your go-to partner for intricate piping solutions. We take pride in delivering tailor-made outcomes that elevate your operations to new levels of efficiency and performance.
Pipe Systems
Pipe Manifolds
Skid Mounted Systems
Pumping Stations
Exhaust Hoods
Spray Headers
Filtration Systems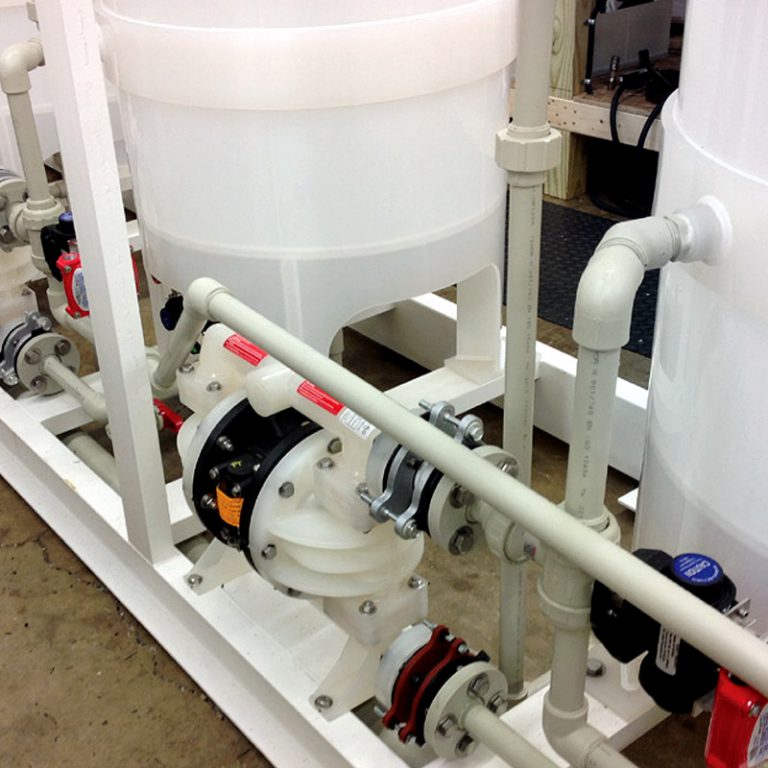 At Aetna Plastics Fabrication, our comprehensive range of services extends from providing design assistance for fundamental dip tanks to developing intricate processing lines, all meticulously tailored to fulfill your distinct requirements. Leveraging cutting-edge software like AutoCAD and Solidworks, our adept team can bring your concepts and drawings to life, translating them into practical and effective designs and solutions. Furthermore, we offer prototyping, repair, and expansion services for existing systems, ensuring that your operations continue to evolve with efficiency.
Whether you're in need of process tanks, ventilation solutions, or any form of customization, Aetna Plastics Fabrication is your trusted partner. Our commitment to excellence and innovation makes us the go-to source for delivering precisely the right answers to your industrial challenges.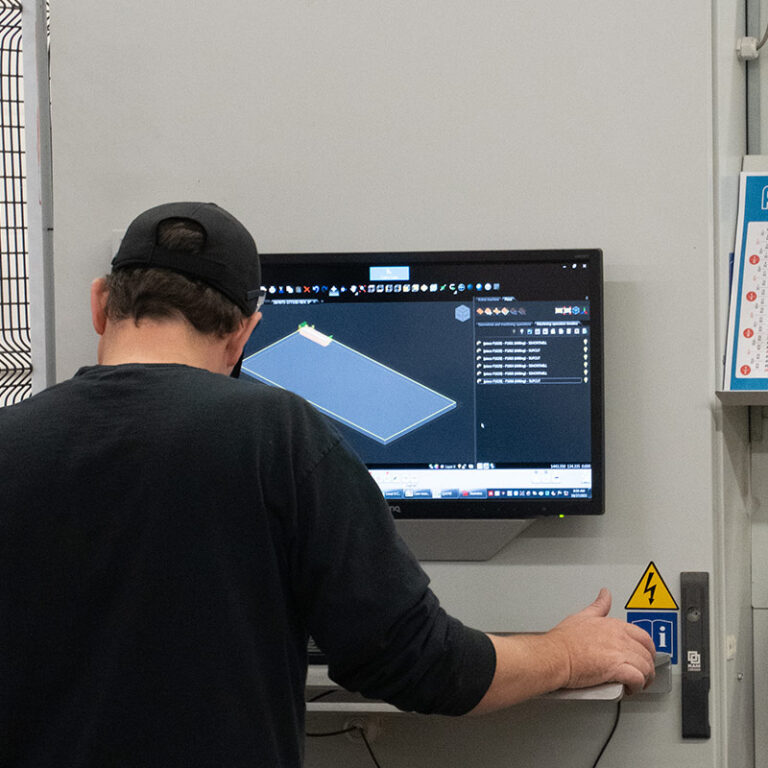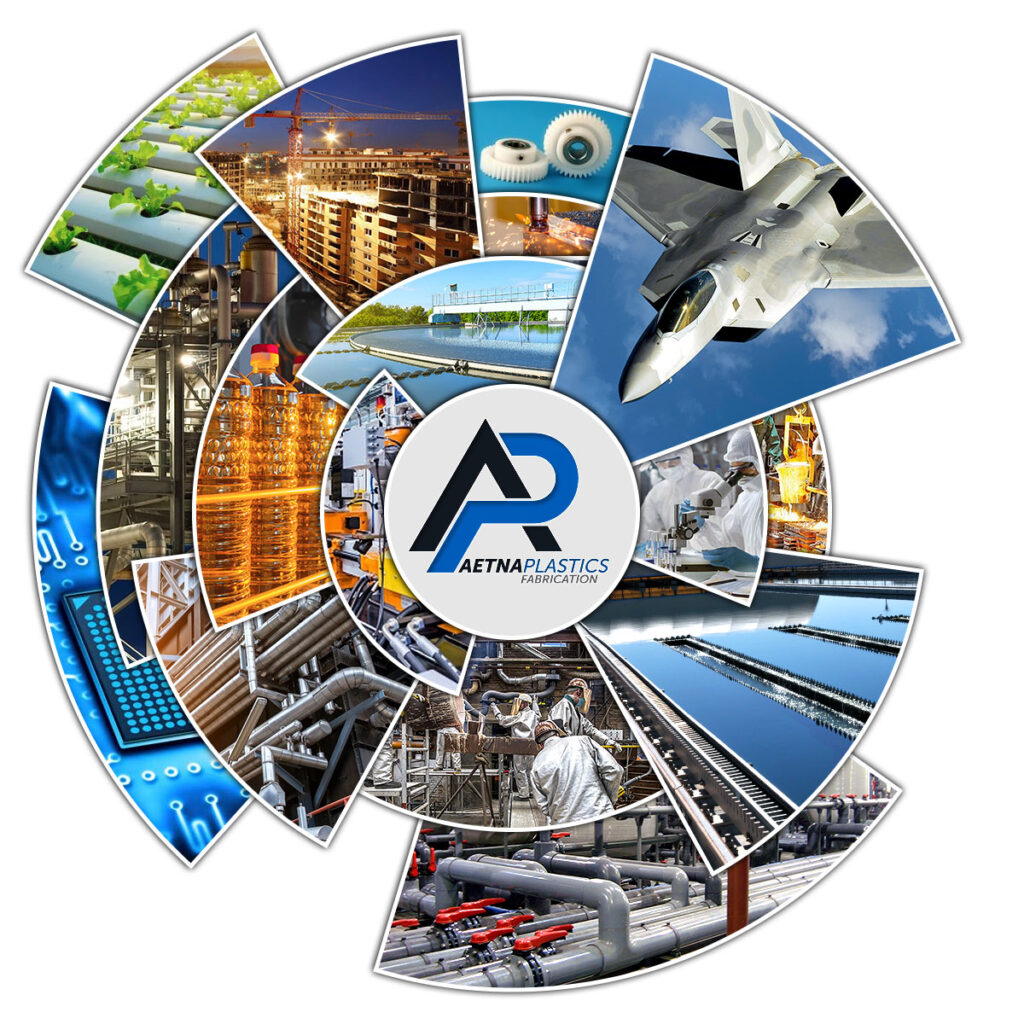 Aerospace & Defense
Chemical Processing
Construction & Maintenance
Food Processing
General Manufacturing / Industrial
Medical Equipment
Metal Processing
OEM Equipment
Pollution Control Equipment
Screw Machine & Machine Shops
Water & Wastewater Treatment

Address:
9075 Bank St.
Valley View, OH 44125
Phone:
216.781.4421 (P)
216.524.2280 (F)
Sales Hours: 
Mon-Fri: 8:00 a.m. – 5:00 p.m. (ET)
Pickup Hours: 
Mon-Fri: 7:30 a.m. – 5:00 p.m. (ET)
Address:
4466 Orchard St.
Mantua, OH 44255
Phone:
330.274.2855 (P)
330.274.8984 (F)
Office Hours: 
Mon-Fri: 8:00 a.m. – 5:00 p.m. (ET)
Sales Office: 800.634.3074
For product inquiries or quotes, please use our quote/contact form above.