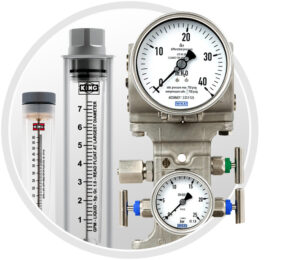 Harrington is your complete instrumentation products supplier
Since 1959, Harrington has been at the forefront of instrumentation products, providing an extensive range of process instrumentation and control devices.
Our extensive offering of Process Instrumentation and Control Devices makes us your convenient one-stop shop!
Harrington offers a wide range of Process Instrumentation and Control devices, designed to provide accurate and reliable monitoring and control solutions for various industrial processes. These devices play a crucial role in enhancing process efficiency, safety, and productivity across different industries.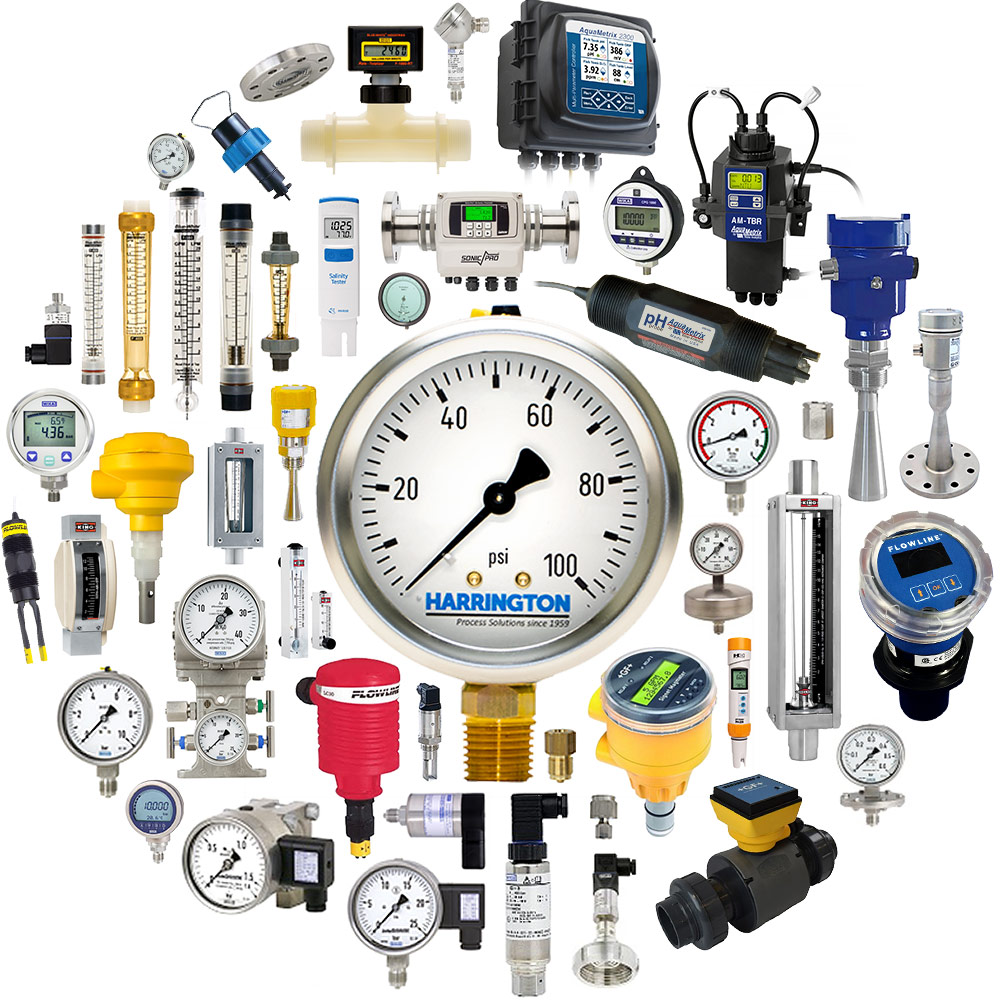 In addition to offering top-tier products, Harrington takes pride in its team of experienced Instrumentation Specialists who are here to provide valuable support and expertise. Whether you need assistance with product selection, field start-up, calibration, or application-specific training, our dedicated specialists are ready to help.
Our Instrumentation Specialists have extensive knowledge in various industries, including Aquatic Life Support, Theme Parks, Municipal, Industrial, Chemical, and Custom Markets. They possess the expertise to guide you in choosing the most suitable instrumentation solutions for your specific needs and applications.
The Harrington Difference
Providing over 60 years of exceptional service
Harrington is leads the way in instrumentation and control products. Call our toll-free number at 1-800-213-4528 and you will be connected to a live person – not a recording. You can also use the contact form below for any questions regarding our full line of process instrumentation and contol products.
Ensuring Process Excellence: Harrington's High-Quality Instrumentation and Control Solutions
Harrington's Process Instrumentation and Control devices are designed to be durable, reliable, and easy to integrate into existing systems. They are suitable for use in a wide range of industries, including oil and gas, chemical, pharmaceutical, food and beverage, and water treatment. With a commitment to quality and customer satisfaction, Harrington's solutions empower businesses to achieve greater process control, efficiency, and safety in their operations. At Harrington, we are dedicated to providing exceptional assistance and ensuring the success of your projects.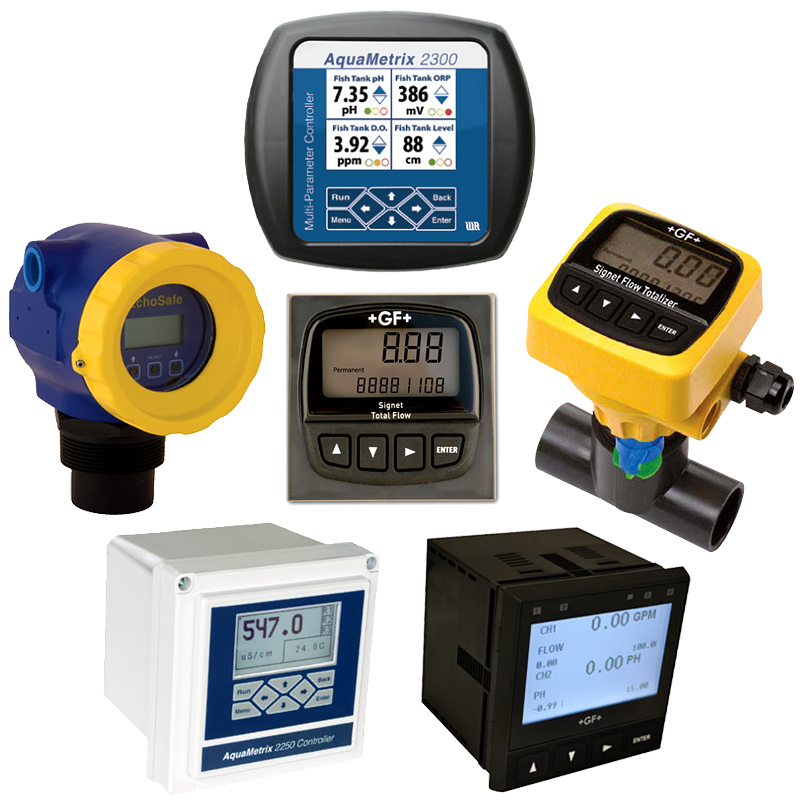 Controllers / Transmitters
Whether being used to display a process variable or to perform complex control functions, our extensive offering of controllers and transmitters can meet your needs. From a single input device to a multi-input/multi-parameter controller, with analog and relay outputs available, as well as the ability to data log, and be network integrated, our line of controllers and transmitters can perform the complex functions required for your application.
Single Input Multi-Parameter Controller
Dual Input Multi-Parameter Controller
Quad Input Multi-Parameter Controller
Web-Based Process Controller
Battery Operated Totalizer
Temperature Controller
Batch Controller
Our level solutions enable chemical distributors, industrial manufacturers, municipalities, water and wastewater treatment processes, and the bulk solids market segments the ability to efficiently and safely store and manage their contained liquids and solids. Our comprehensive line of quality level sensors is designed to measure tank and silo inventories precisely and accurately in the harshest of applications. From continues level sensors, single or multi-point solutions, or secondary containment leak detection, we have the product to meet your liquid and solid monitoring and control needs.
Multi-Point Level Assemblies
Point Level Ultrasonic Gap
Point Level Tuning Fork
Point Level Capacitance
Non-Contact Ultrasonic
Point Level Buoyancy
Hydrostatic Pressure
Guided Wave Radar
Non-Contact Radar
Point Level Optical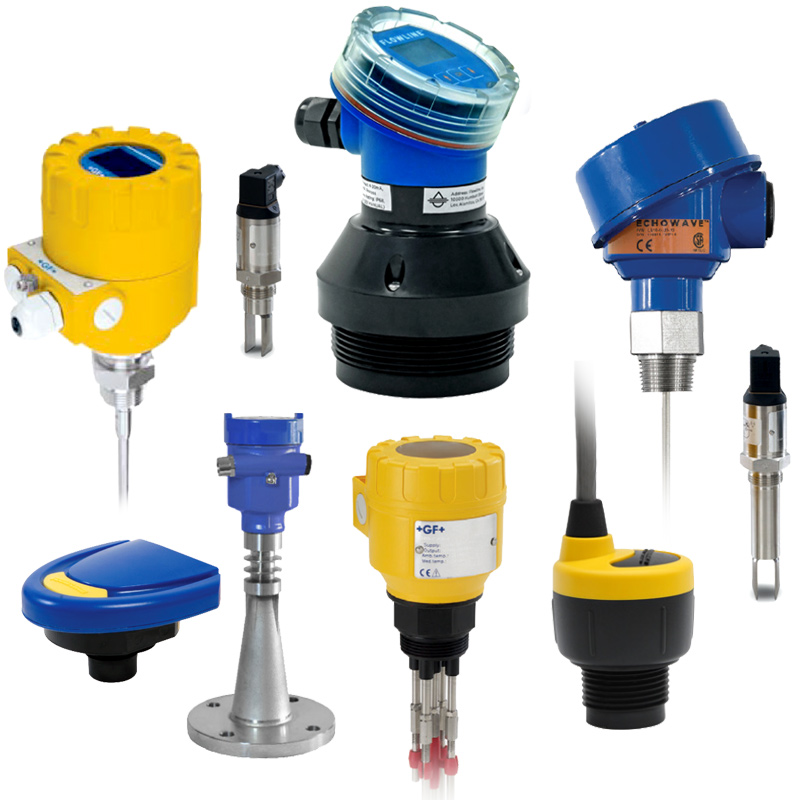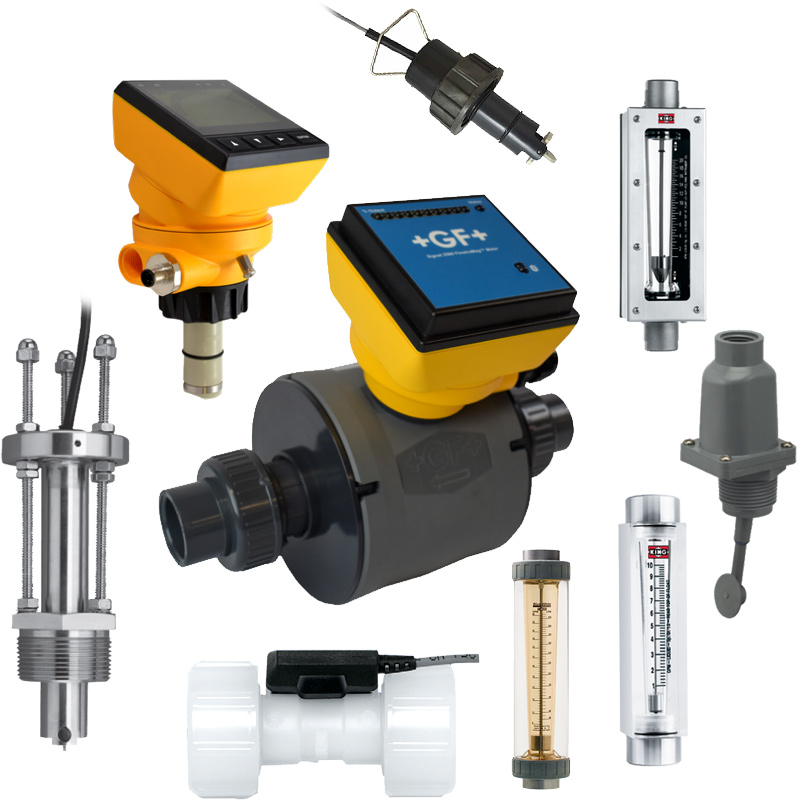 From insertion-style paddlewheels and full-bore mag meters to ultrasonic doppler, turbines, and variable area flow meters, Harrington offers a comprehensive line of flow sensors for pipe sizes ranging from 1/8" to 102". Our experienced staff will assist in selecting the proper technology and materials for construction to ensure compatibility with your piping system, the fluid being transported, and the requirements of your specific application.
Ultrasonic Flow Sensor
Insertion Paddlewheel
Full Bore Mag Meter
Insertion Mag Meter
Micro Flow Sensor
Mini Flow Sensor
Electromagnetic
Impeller Meters
Turbine Meters
Coriolis Mass
Disc Meters
Flow Switch
Rotameter
Oval Gear
Turbine
Vortex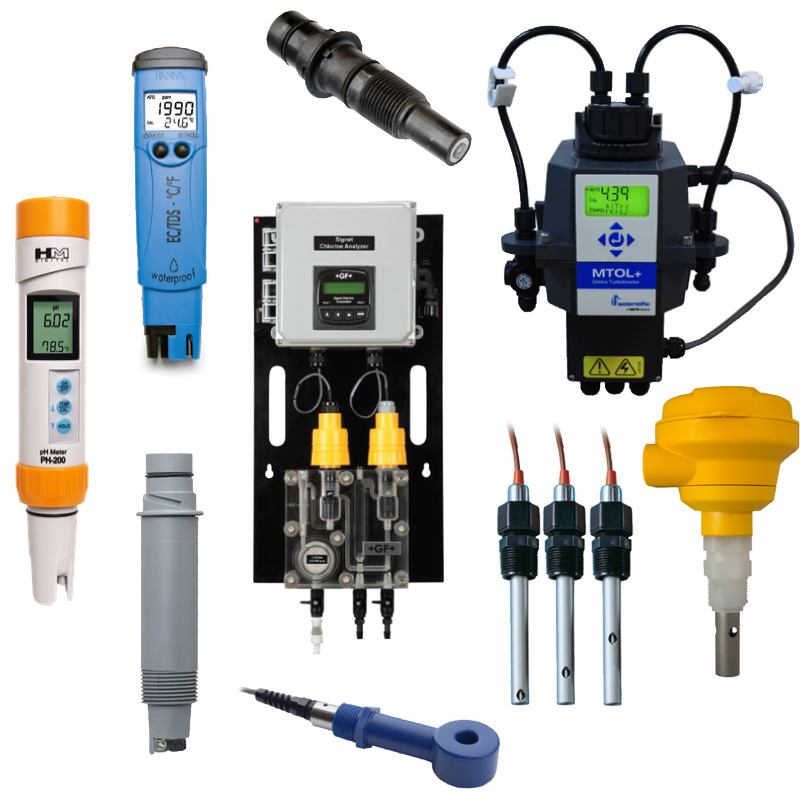 Harrington stocks a variety of popular models of analytical sensors including pH & ORP, dissolved oxygen, conductivity/resistivity, chlorine, turbidity, and ion-selective electrodes. Our sensors are extensively used in municipal and industrial water/wastewater treatment, plating, food & beverage, chemical manufacturing, aquatic life support, and many other industries. We have the right measurement technologies for your specific application.
General Purpose pH/ORP Electrode
Conductivity/Resistivity Electrode
Differential pH/ORP Electrode
pH/ORP Wet Tap Assemblies
Toroidal Conductivity Sensor
Dissolved Oxygen Sensor
Free Chlorine Sensor
Handheld Devices
Turbidity Sensor
Salinity
We pride ourselves in offering a comprehensive line of pressure and temperature sensors, transmitters, and gauges in a variety of materials to withstand the toughest applications. With an unrivaled breadth of products available, Harrington can provide a single source solution for all of your pressure and temperature needs.
Temperature Sensor / Transmitter
Pressure Sensor / Transmitter
Temperature Gauge
Pressure Switch
Thermocouples
Pressure Gauge
Gauge Guards
Thermometer
Thermowells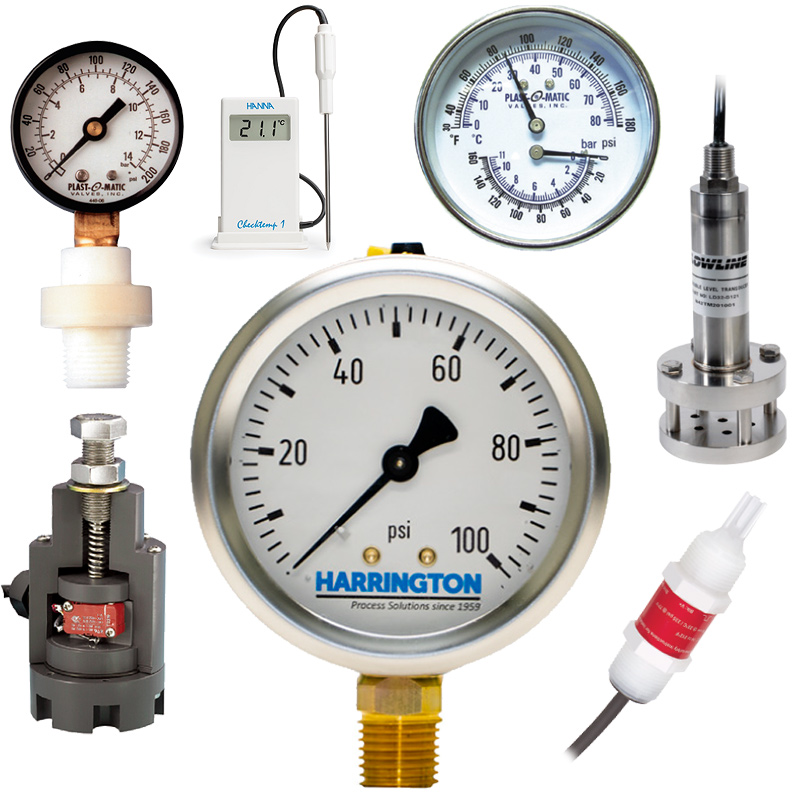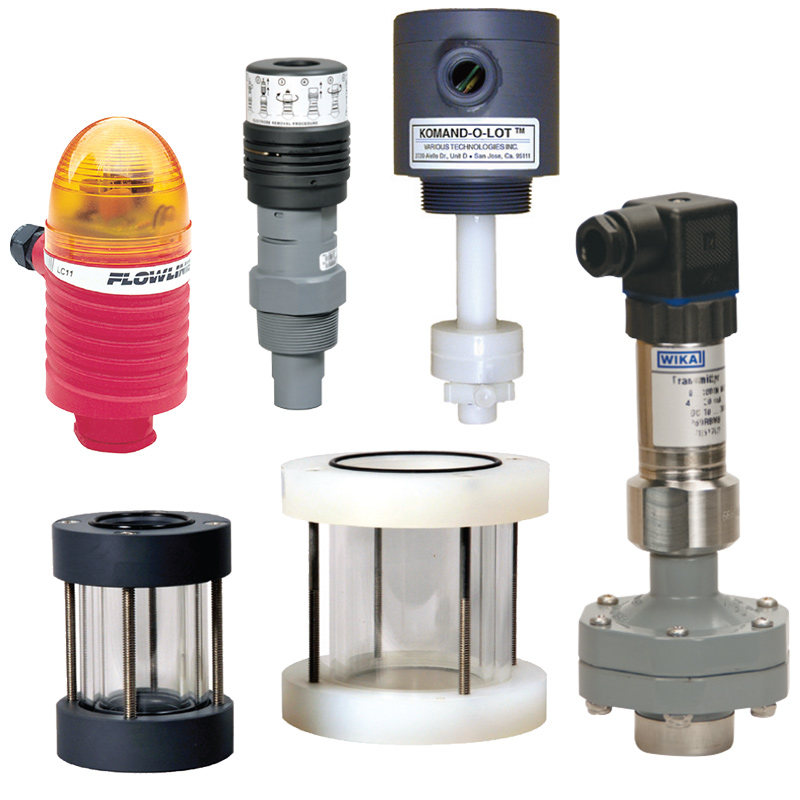 Harrington offers an extensive range of instrumentation options designed to address a diverse array of requirements spanning various industries. A multitude of instrumentation choices and accompanying accessories is readily available, including a comprehensive selection of items meticulously crafted to optimize precision and control in various processes. (Additional options can be provided upon request.)
Intrinsic Safety Barrier (348)
pH/ORP Buffer Solutions
Switching Power Supplies
Strobe Alerts and Alarms
Instrument Enclosures
Wet-Tap Assemblies
Installation Fittings
Data Logger
Site Glass
Buy your next instrumentation product from Harrington and experience the difference.
Can't find what you're looking for?
Call our toll-free number at 1-800-213-4528 or use the contact form above for any questions regarding our instrumentation products.