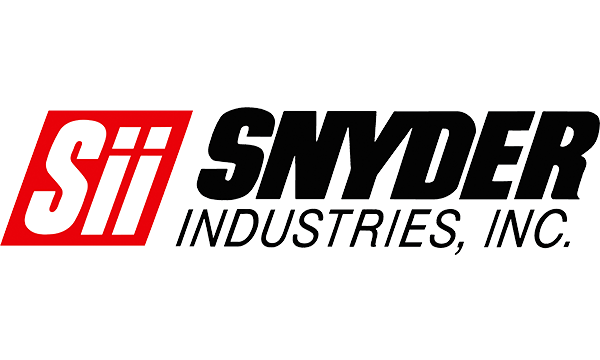 Snyder Industries manufactures plastic & steel tanks, IBC totes, bins, containers, pallets & more including custom products.
Snyder Industries, Inc. manufactures tank and containment solutions.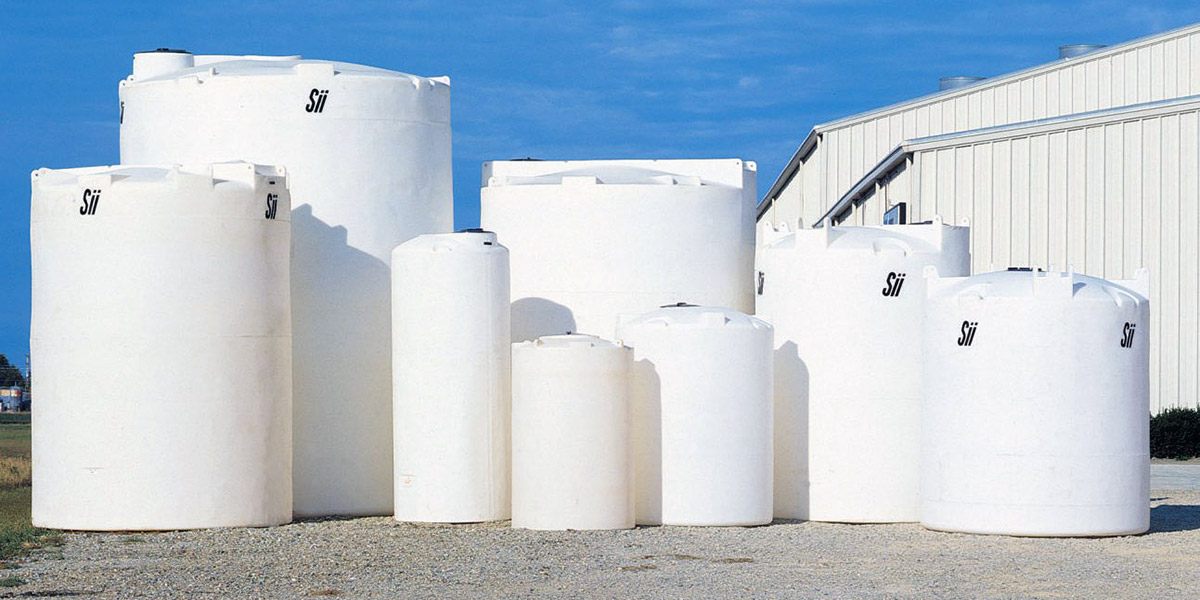 More than 50 years of experience dedicated to providing customers with cost-effective application and bulk handling container solutions manufactured to exceed their safety and performance requirements.
Snyder Industries is a recognized global leader in the manufacturing and marketing of a broad range of highly engineered durable product storage solutions designed to meet the unique performance requirements for a wide variety of applications in a growing number of industries.
Snyder manufactures a variety of bulk storage and material handling solutions including vertical tanks, horizontal tanks, conical tanks, double wall storage tanks, IBCs, bins, containers, pallets and other specialty products.
The Harrington Difference
Providing over 60 years of exceptional service
Harrington is a Snyder Industries, Inc. distributor of various storage solution products. Call our toll-free number at 1-800-213-4528 and you will be connected to a live person – not a recording. You can also use the contact form below for any questions regarding our line of Snyder Industries products.
Over 60 Years of Manufacturing Experience
Whether your company needs to store a large amount of hazardous acid or ship a highly flammable solvent, Snyder Industries is uniquely positioned to provide your company with a full basket of chemical storage and transportation solutions. Snyder is the only manufacturer to produce bulk storage tanks up to 18,800 gallons, including double wall tanks with secondary containment protection, and US Department of Transportation approved Intermediate Bulk Containers (IBCs) for hazardous chemicals, which allows chemical companies to ensure Snyder tank quality and performance in both storage and transportation applications.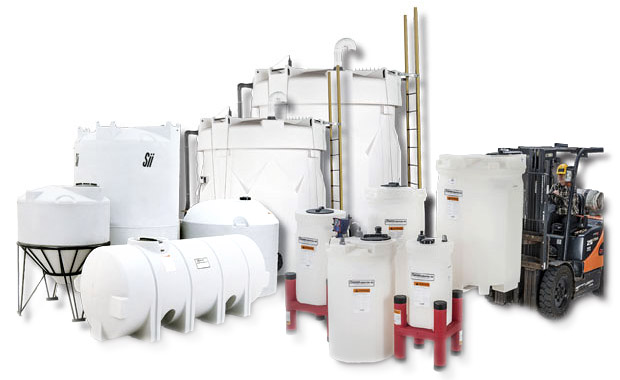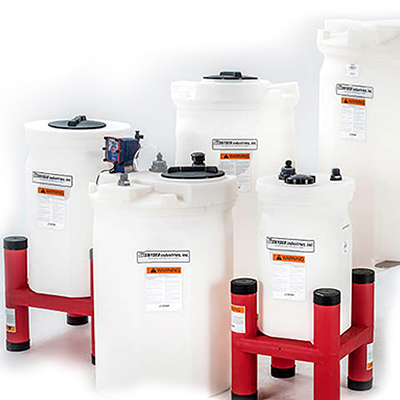 Snyder Chemical Feed Station
Snyder's chemical feed stations allow for the handling of small amounts of liquids and other chemicals in a safer and more efficient manner than drums. The chemical feed stations can be located close to your customer's use point, thereby eliminating the need for them to move and handle heavy drums and tote bins of hazardous materials, while at the same time eliminating the handling costs and inconvenient disposal of drums and one-way tote bins. The ready-to-use chemical feed stations are lightweight, easy to handle and complete with secondary containment. Added features such as molded pump shelves, polyethylene tank stands, custom fitting and accessory packages help to individualize any customer's needs. 
Snyder Captor Double Wall Tank
The revolutionary Captor Containment System is designed to alleviate the ever-changing environmental and safety concerns regarding bulk chemical storage and containment for the 21st century.
The system consists of a primary tank with a secondary outer containment tank with a capacity of 115%-120% of the inner tank's capacity, exceeding EPA standards
Double-wall construction is completely enclosed so that external matter such as rainwater, snow and debris is prevented from collecting in the outer containment tank making it ideal for outdoor chemical storage
Available in sizes ranging from 35 to 12,500 gallons
Available in HDLPE or Cross Link Polyethylene construction
Tanks designed with wall thickness equal to or greater than ASTM D-1998 standards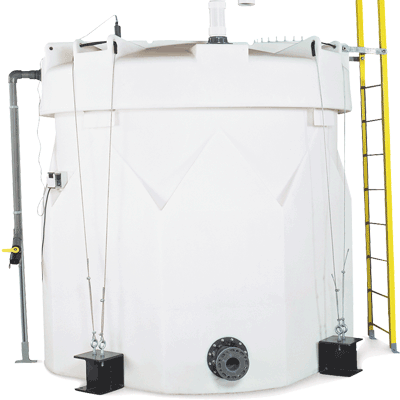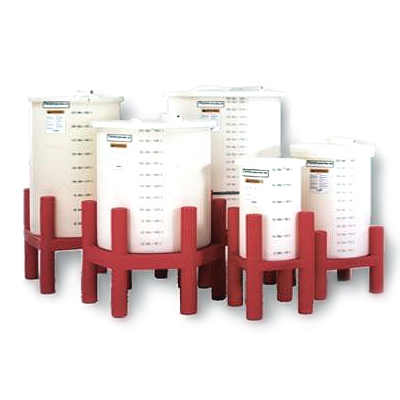 Snyder Open Top Batch Mixing Tank
Long lasting, corrosion resistant open top plastic tanks and mixing tanks provide maximum options for batch mixing, storage, dispensing & material handling.
Snyder Chemical Injection Tank System
Snyder's chemical injection tanks are offered in a variety of tank sizes and materials to ensure the ideal tank for every application. Horizontal tanks are available in 65, 125, 225 and 335 gallon capacities and are constructed of HDPE, XLPE or heavy duty 12 gauge stainless steel. Containment basins provide 110% containment of the tank and are enclosed to keep out debris and prevent wildlife or livestock from getting into the containment making the basin an eco-friendly/rancher friendly system. Containment basins have a pump mount and a 2″ and 3″ female threaded connection for items such as solar panels. The corrosion resistant polyethylene stands won't rust.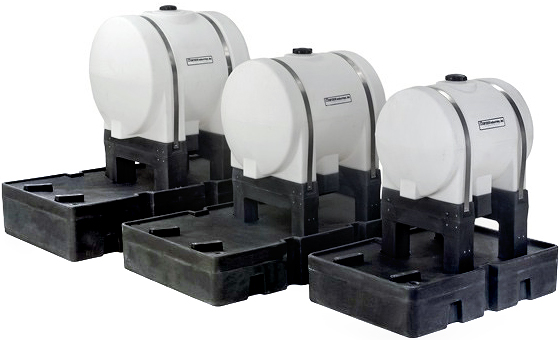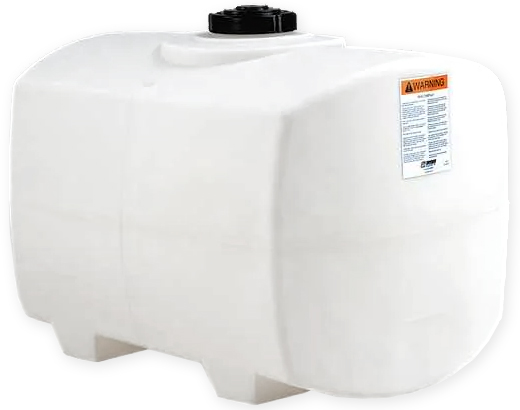 Snyder Commercial Grade Rectangular Storage Tanks
Snyder Commercial Rectangular PCO tanks are constructed of high-density linear polyethylene (HDLPE) in either black or natural white color – FDA Regulation 177.1520 and NSF/ANSI 61 standard compliant and are UV stabilized for long-term outdoor service. Tanks ordered with code "137" or "126" will be supplied with no hole cuts or fittings.
Snyder cone bottom tanks are available in 30°, 45° and 60° slopes with sizes ranging from 15 to 13,000 gallons. Most tanks are available with optional IBC/CBC seismic and 150 mph wind restraint cable tie-down systems. Specific gravity rating are based on the industry's most severe calculation, with standard gravity choices of 1.5 and 1.9, other ratings are available upon request. The maximum recommended operating temperature for cone bottom tanks is 100°F. 
High-density linear polyethylene (HDLPE) in either black or natural white color – FDA Regulation 177.1520 and NSF/ANSI 61 standard compliant
Cross-linked, high-density polyethylene (XLPE) in either black or natural white color
Opaque white UV block out resin #880059 for outdoor Sodium Hypochlorite applications. Available in vertical tanks up to 12,500 gallons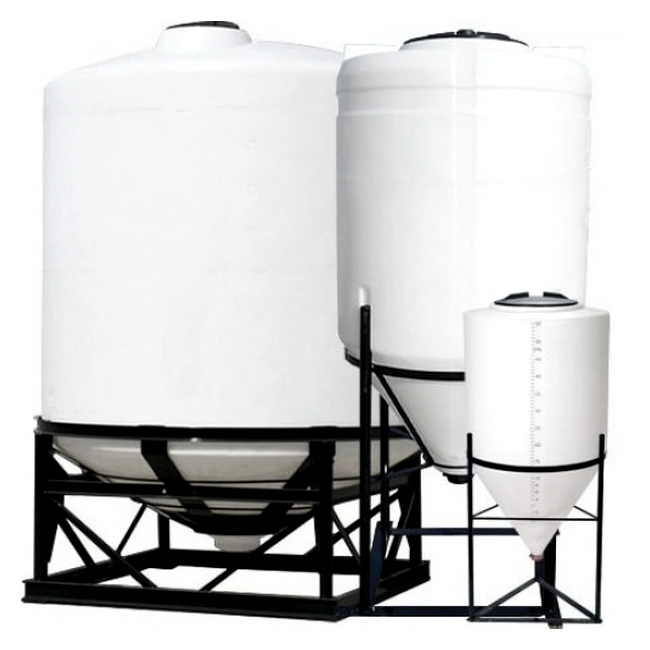 Buy your next Snyder Industries product from Harrington and experience the difference.
Can't find what you're looking for?
Call our toll-free number at 1-800-213-4528 and you will be connected to a live person – not a recording. You can also use the contact form above for any questions regarding Snyder products.