Plast-O-Matic provides a complete line of standard and custom designed plastic valves and controls solutions for difficult applications.
Plast-O-Matic strives to continually advance the technology of liquid pressure and flow control in plastic piping systems.
Founded in 1967, Plast-O-Matic Valves, Inc. sells innovative, high performing, high value thermoplastic valves and controls for demanding corrosive and ultra-pure liquid applications. Plast-O-Matic manufactures standard and custom plastic products including valves & actuators. Valve types include air-operated shutoff, diverter, relief, backpressure, bypass, anti-siphon, actuated, manual ball, solenoid, air release, check, degassing, manual and custom valves, pressure regulators, gauge guards, vacuum breakers, sight glasses and level indicators, miscellaneous valves and system controls, actuators and metering pumps.
The Harrington Difference
Providing over 60 years of exceptional service
Harrington is a Plast-O-Matic Valves, Inc. distributor of various products. Call our toll-free number at 1-800-213-4528 and you will be connected to a live person – not a recording. You can also use the contact form below for any questions regarding our line of Plast-O-Matic products.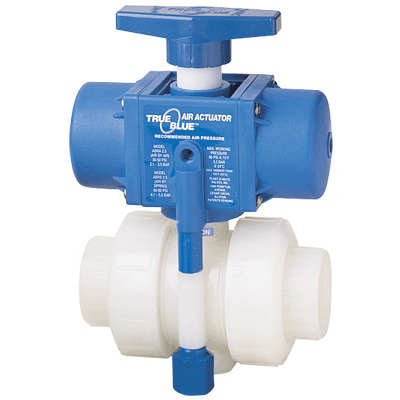 Plast-O-Matic True-Blue Ball Valve Pneumatic Actuator
The ABRA requires a 4-way air solenoid valve; and ABRS and ABMS require a 3-way air solenoid valve to control actuation. Compressed air should be filtered and lubricated. The hex nuts used to mount the actuator are tapped to facilitate piping support. Series ABRA has direct override to the ball valve shaft. Series ABRS has no manual override. Series ABMS is a spring return model with direct override to the ball valve shaft. Actuator is constructed of corrosion resistant thermoplastics. Seals are Buna-N.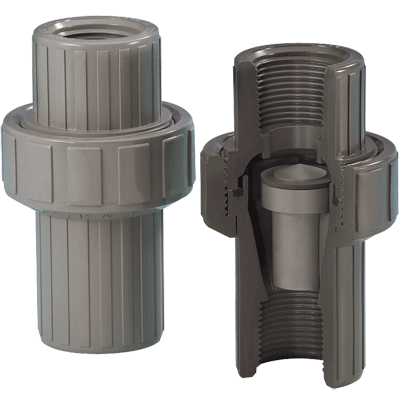 Plast-O-Matic Series ARV Air Release Valves
Plast-O-Matic series ARV, air release valve, is a normally-open valve. Until your system is pressurized, the valve is simply open, and air is present. As pressure builds within the system, unwanted air is forced to the highest point in the system, i.e., the normally-open air release valve. When pressure within the system exceeds atmospheric pressure, air is expelled. As liquid rises, the poppet becomes buoyant and eventually closes. Note: minimum specific gravity of liquid must be .9 or higher. It is possible that trace amounts of air will remain in the system, depending on the rapidity with which the valve closes. It is also likely that some trace amounts of process liquid will be emitted. At system pressure of 10 PSI (with EPDM elastomer), the poppet will seal bubble-tight against the orifice. When pressure and liquid level drop, the valve will automatically re-open.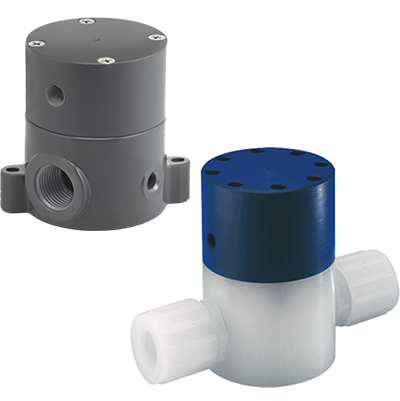 Plast-O-Matic Air-Operated Diaphragm Valves
The miniature air-operated diaphragm valve that performs like a heavyweight. Designed for pressure and drain applications with highly corrosive or ultra-pure liquid systems when space is critical. The valve is ideal for a broad range of industrial applications, from electronic to chemical plants, commercial laundries, car wash operations, etc. For applications with ultra-pure water and concentrated etchants, such as in the semi-conductor industry, it provides the ultimate in nonleaching, contamination-free sealing. The standard valves are air pressure to open with spring return to close (0-100 PSI). There is no minimum inlet pressure required. Other options are available. Not designed for vacuum service. Diaphragm: The standard diaphragm material is a combination of the PTFE on the wetted side backed-up with FKM for strength and flexibility.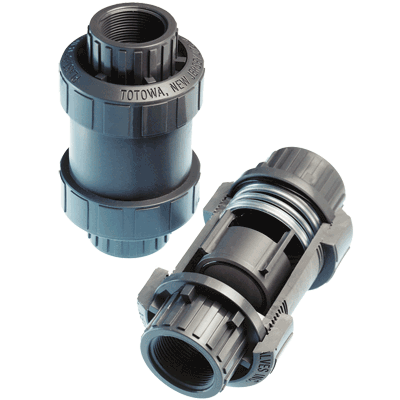 Plast-O-Matic Series CKS Check Valves
Series CKS Check Valves are normally-closed in design. They feature a corrosion resistant PFA encapsulated spring which energizes a poppet seal that will neither stick nor chatter and is automatic in action. The valves are not dependent upon gravity or reverse flow and represent a significant improvement over ball check valves. They can be mounted in any position. Even in the absence of reverse flow or pressure, the poppet will automatically reposition itself to seal against the valve seat. The unique poppet will seal in the identical location every time, producing a reliable and repetitive seal.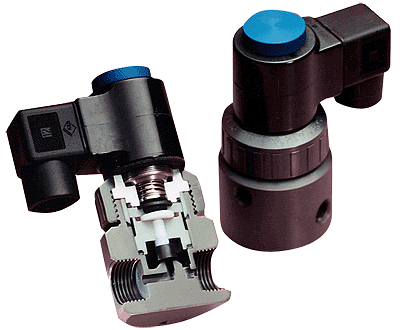 Plast-O-Matic EAST Solenoid Valve, Electric Actuated
Electrically actuated valves for severe service applications for virtually all types of solutions. PTFE bellows barrier seal in both direct acting and pilot operated designs; proven million-cycle life provides lowest cost of lifetime ownership. Normally-open and three-way models available.
Series EAST for applications requiring a compact, cost effective and high pressure rated valve with extended cycle life featuring PTFE bellows. 1/4″ & 1/2″ sizes in Geon PVC, Natural Polypro, Kynar PVDF.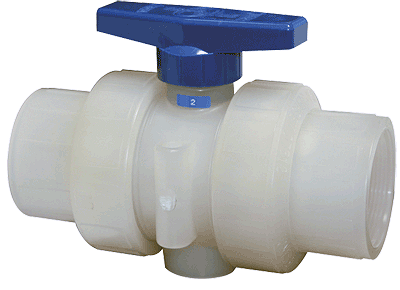 Plast-O-Matic True Union Ball Valves
Thermoplastic (Geon PVC, Corzan CPVC, Kynar PVDF, Natural Polypropylene) ball valves (size) are to have trunnion design, spherically machined ball, PTFE thrust bearing on actuating shaft, mounting lugs on outer body, PTFE seats pre-loaded with O-rings, and (FKM or EPDM) seals. Fittings shall be true-union type (threaded, socket, metric, etc.). All valves are to be 100% individually tested prior to shipment. As manufactured by PlastO-Matic Valves, Inc.
Buy your next Plast-O-Matic product from Harrington and experience the difference.
Can't find what you're looking for?
Call our toll-free number at 1-800-213-4528 and you will be connected to a live person – not a recording. You can also use the contact form above for any questions regarding Plast-O-Matic products.