Fiberglass-Reinforced Polymer (FRP)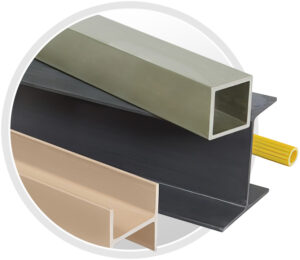 Harrington is your complete FRP system supplier
FRP Structural Shapes ● Grating & Decking ● Stairs ● Struts
●
Fans ● Pipes
●
Scrubbers ● Tanks
We have a trained staff of Fiber-Reinforced Polymer Specialists with over 200 years of combined experience that can assist with engineered and custom applications
OUR FRP SPECIALISTS ARE READY TO ASSIST YOU
Harrington takes pride in offering an extensive catalog of innovative Fiberglass-reinforced polymer (FRP) solutions, expertly crafted to overcome the limitations of traditional materials and meet unique challenges head-on. Our FRP solutions are designed with a focus on durability, reliability, and versatility, providing exceptional benefits that include superior resistance to corrosion, lightweight properties for ease of handling, low electrical conductivity, and effortless maintenance access.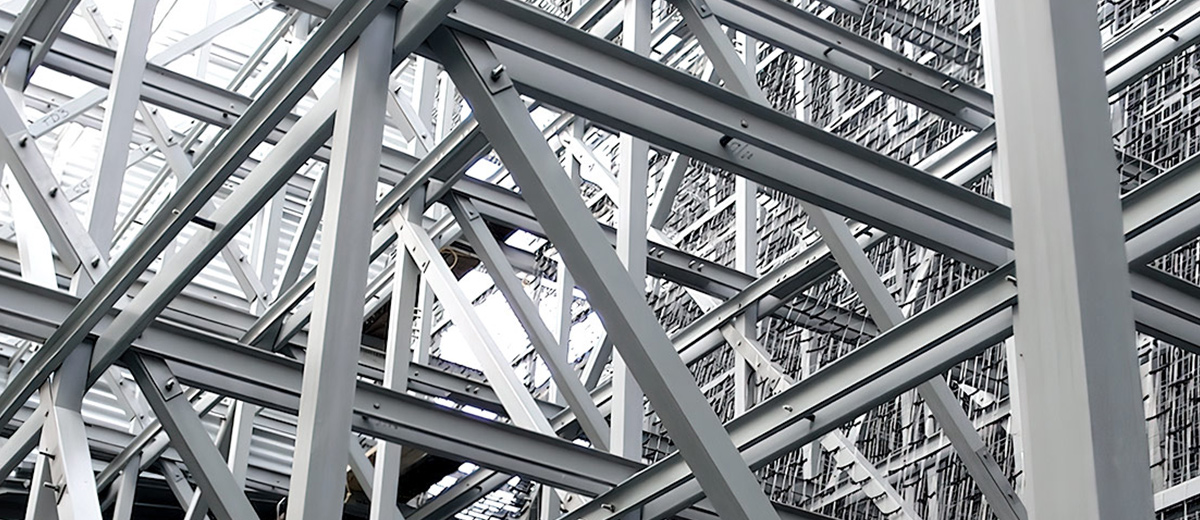 We recognize the significance of seamless maintenance access in industries where downtime is costly and efficiency is paramount. Harrington's FRP solutions are designed to allow for effortless maintenance and inspection, streamlining operations and reducing downtime. Additionally, our FRP solutions are prized for their lightweight properties. The inherent strength-to-weight ratio of fiberglass makes handling and installation a breeze, reducing labor costs and easing the burden on supporting structures. This feature is particularly advantageous in industries where weight considerations play a crucial role in design and operation. 
Choosing Harrington as your trusted partner means gaining access to cutting-edge FRP solutions that drive progress and innovation in your industry. Our FRP materials have proven their worth across various sectors, bringing about transformative changes in manufacturing, construction, infrastructure, and beyond. As you embark on your next project, let Harrington's cutting-edge FRP solutions empower you to achieve extraordinary outcomes, all backed by our unwavering commitment to quality and customer satisfaction.
The Harrington Difference
Providing over 60 years of exceptional service
Harrington is a leading FRP distributor. Call our toll-free number at 1-800-213-4528 and you will be connected to a live person – not a recording. You can also use the contact form below for any questions regarding our full line of fiberglass-reinforced polymer products.
Harrington FRP Specialists: Unparalleled Knowledge, Assistance, and Support
At Harrington, we are proud to have a team of technically trained FRP specialists who are at the forefront of FRP technology. With their extensive knowledge and expertise, they are well-equipped to provide unparalleled assistance and support at every step of your FRP journey. Whether you're navigating a large-scale industrial project or seeking solutions for unique applications, our specialists are always ready to provide personalized guidance. By understanding your specific needs and project goals, we ensure that you are equipped with the most suitable FRP solutions, tailored to optimize performance and deliver exceptional results.
Feel free to contact us anytime at 1-800-877-4472 or conveniently use the contact form above. Let Harrington be your trusted partner in achieving exceptional results with our cutting-edge FRP solutions.
Harrington Offers a Wide Variety of FRP Structural Shapes
Our commitment to excellence extends across a wide array of industries, making our FRP solutions indispensable in addressing complex demands. Whether it's the water and wastewater sector, the demanding pulp and paper industry, architectural and construction projects, cellular technology applications, electrical utility infrastructure, industrial facilities, zoos and aquariums, critical infrastructure development, challenging mining environments, demanding oil and gas operations, recreational parks, efficient transportation networks, or the demanding food processing sector, Harrington's FRP solutions deliver unrivaled performance and value.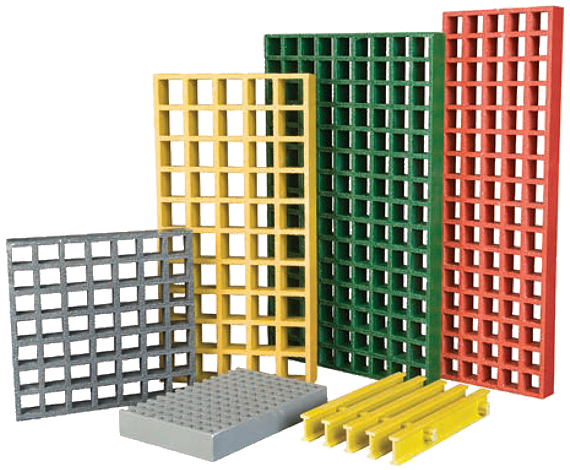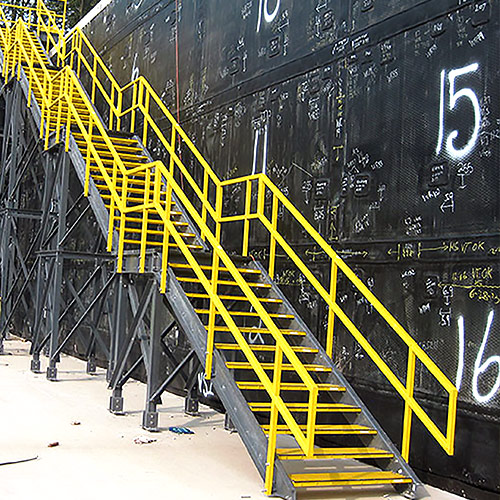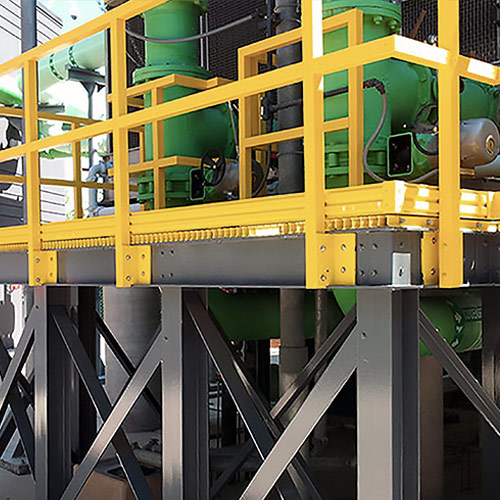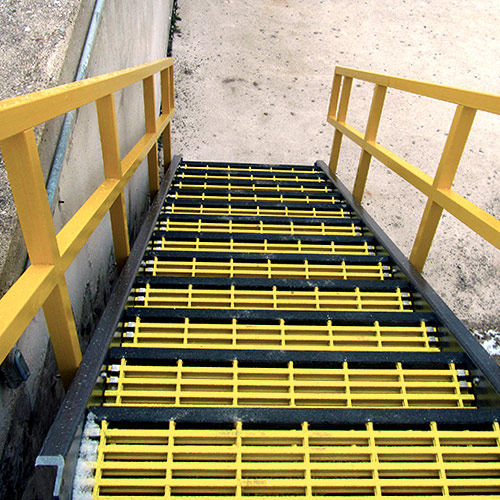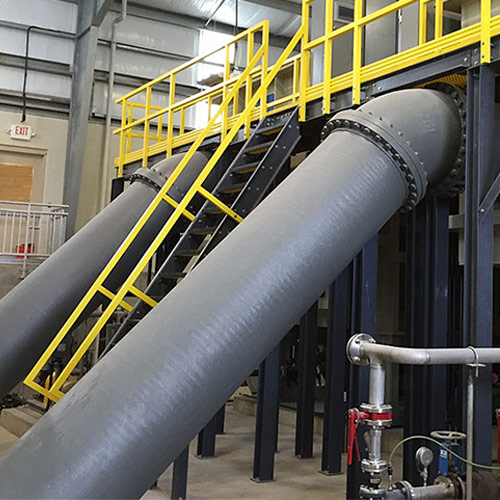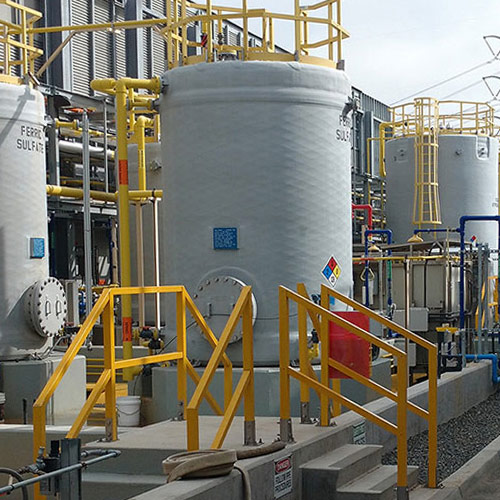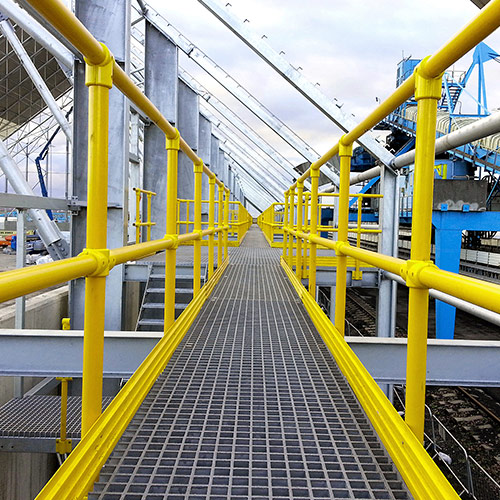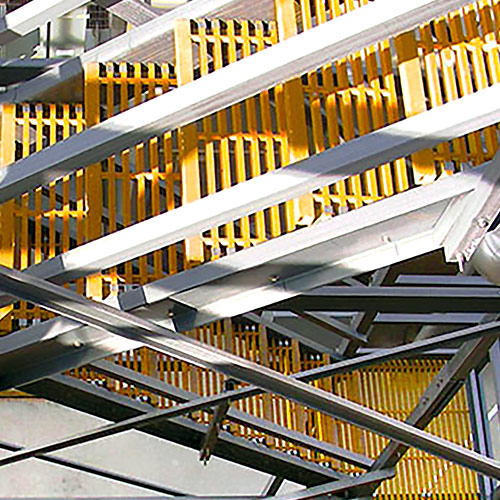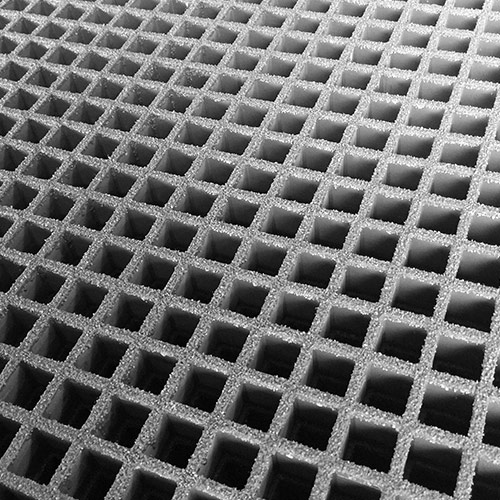 Harrington Offers a Wide Variety of FRP Structural Shapes
Harrington stocks a wide array of structural shapes including I beams, channel, angle, round tube, square tube, plate, nuts and bolts, and strut.  All of our other products are generally made to order as most tanks, baffle systems, scrubbers, duct, pipe, shelters, buildings, fans, and water treatment products are specific to each application and require some customization.
Fiberglass-Reinforced Polymer (FRP) Tanks
Fiberglass-reinforced polymer (FRP) tanks are plastic tanks that have been structurally reinforced with fiberglass, similar to the way that rebar strengthens concrete. Fiberglass tanks are ideal storage solutions for outdoor rainwater harvesting, water storage, fire protection, oil field storage, liquid fertilizer, water treatment, irrigation water storage, and much more.
Flat, Sloped, Dish, or Cone Bottom Configurations

Vertical/Horizontal/Custom Fabricated

Single and Double Wall

All resins/corrosion barriers

Ladders, Heat Systems, Insulation, Mixer Supports, Top Handrails and More

Shop built to 50K+ Gallons

Field Erected to 200K+ Gallons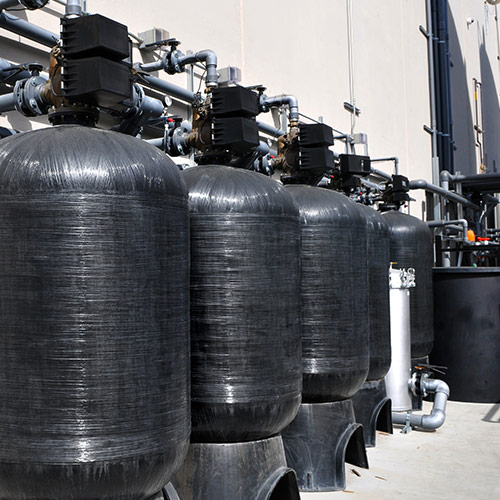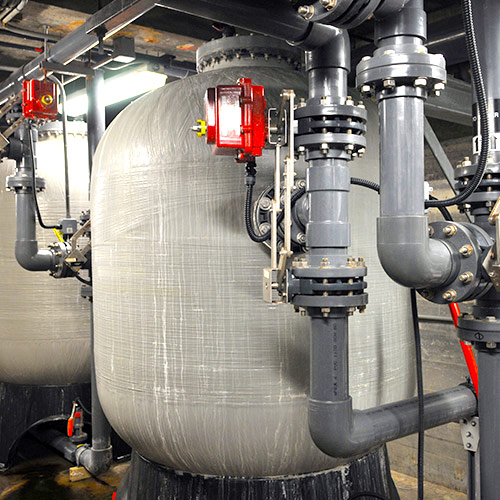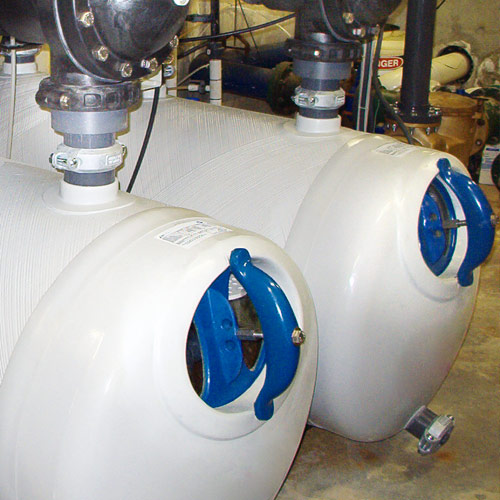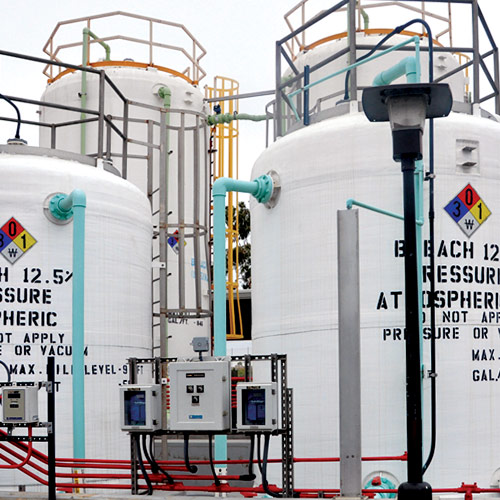 Buy your next FRP product from Harrington and experience the difference.
Harrington's product line includes FRP structural shapes, grating and decking, handrail, ladders, tanks, scrubbers, duct, fans, pipe, strut, baffles, odor control covers, weirs, metering manholes, shelters, buildings, along with custom fabricated structures and products.
Can't find what you're looking for?
Call our toll-free number at 1-800-213-4528 or use the contact form above for any questions regarding our frp products.