Solutions for Metal Finishing
Harrington's Specialized Product Solutions for Metal Finishing
Harrington offers a range of solutions for metal finishing processes, providing specialized equipment and materials to meet the specific requirements of this industry. One of the key offerings includes chemical handling products, where Harrington supplies a variety of pumps, valves, and fittings designed to handle various chemicals used in metal finishing processes safely and efficiently. These equipment pieces play a crucial role in ensuring the proper and controlled handling of chemicals, contributing to the success of metal finishing operations.
Additionally, the company provides corrosion-resistant piping systems made from materials like PVC, CPVC, and plastic-lined steel. These piping systems are ideal for transporting corrosive chemicals and fluids commonly used in metal finishing applications. By offering durable and corrosion-resistant piping solutions, Harrington ensures the integrity and safety of fluid transportation, minimizing the risk of leaks or contamination during metal finishing processes.
Filtration systems are another essential solution provided by Harrington. These systems are designed to remove impurities and contaminants from metal finishing solutions, ensuring the quality and consistency of the finished products. Filtration plays a critical role in enhancing the overall performance and appearance of metal-finished products, making it an indispensable part of the metal-finishing process.
Additionally, Aetna Plastics Fabrication – a Harrington® Company – excels in custom plastic solutions for industrial markets. Leveraging their expertise in custom plastic fabrication, they design and manufacture tailor-made solutions to meet the specific requirements of metal finishing operations. By providing high-quality equipment and materials, Harrington supports the metal finishing industry, enhancing productivity, safety, and product quality in various metal finishing processes. Their specialized solutions cover chemical handling, fluid transportation, filtration, and custom equipment, catering to the unique challenges faced by metal finishing facilities.
Penguin FPI - CPVC Series HF Tank Filter Systems
Horizontal centrifugal pump/filter system
Recommended for plating solutions, Filtrationelectro less nickel and copper solutions, acid and alkaline solutions and photographic solutions 
Flow rate to 10,000 gph
Equipped with Penguin Series HV horizontal volute or HN centrifugal pump, and CPVC or PVC filter chamber
Accepts standard polypropylene filter cartridges or filter sleeves
System is fully equipped and ready to operate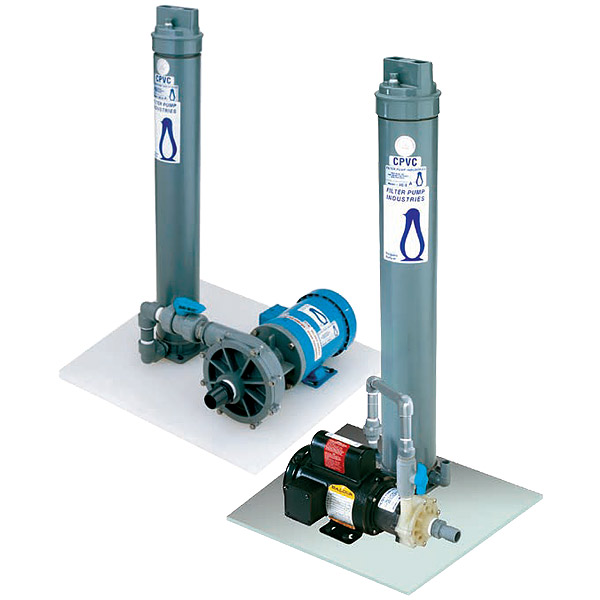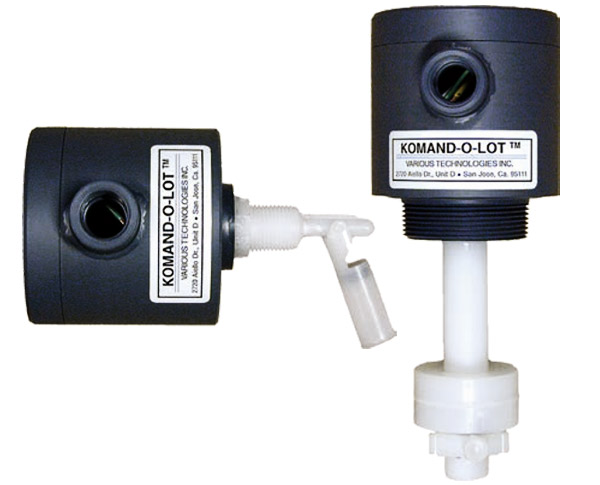 Various Technologies - Series LC-29 and LC-39
LC-29 & LC-39 are single point level controllers, designed to turn off an electrical device when the liquid level is low
Choice of polypropylene or PVDF float and wet end materials
Ideally suited for metal finishing heater control, or as a high- or low-level electrical cut out
Micro-latch function prevents switch bounce due to liquid turbulence
Replaceable 10 amp relay (120VAC)
120 VAC standard; other voltages available
Electric Immersion Heaters
Process Technology electric immersion heaters are designed for the demands of corrosive chemical heating. Open tank, screw plug and flange configurations are available. A wide variety of sheath materials ensure long life regardless of the chemistry. Materials include: fluoropolymer, quartz, titanium, 316 stainless steel, 304 stainless steel and plain steel. Sizes from 100 watts to 54,000 watts (flange heater up to 270,000 watts). Heaters are UL, CSA and CE.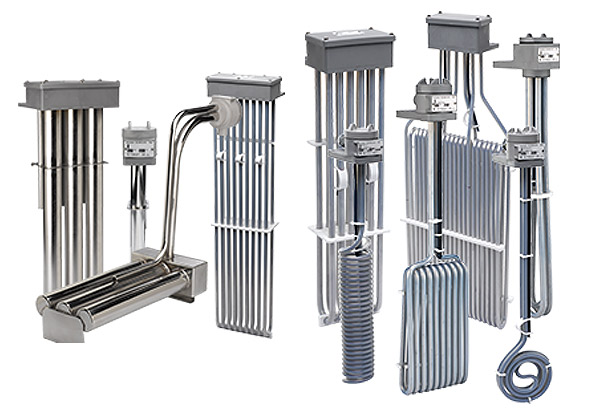 We offer chemical tanks from top manufacturers in the widest variety of materials and sizes available. We also offer a broad range of tank fittings and accessories. Call us for the right tank design and accessories to meet your specifications.