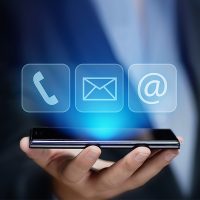 Simply enter part numbers and quantities of multiple products into the cart without having to search and shop for them.
Signing up for an account adds easy accessibility for generating orders, repeating orders, storing orders, reviewing invoices, paying with PO or cc, bulk submitting for quotes and more.
If you need to reach someone in accounts payable, email the AP Team.
Harrington is here to support your needs and help you keep your critical systems running. A Harrington representative is available to you 24 hours a day, 7 days a week at 1-800-213-4528.
Since 1959, customers have been turning to Harrington for our expertise, product availability, and unmatched customer service.
We proudly represent a diverse range of products from industry leaders in the process solutions industry.
Harrington is a leading distributor of industrial plastic piping, fittings, and related products. Since 1959, Harrington has established itself as a trusted and reliable source of high-quality plastic solutions across a wide range of industries. The company offers an extensive catalog of products, including PVC, CPVC, fiberglass, plastic-lined steel, and other corrosion-resistant materials.
One of Harrington's core strengths is its ability to provide customized solutions to meet the specific needs of its customers. The company's team of technically trained specialists is well-equipped to assist clients in selecting the right materials and products for their applications, whether it's for chemical handling, water treatment, water parks, pharmaceuticals, semiconductor manufacturing, or other industrial processes.
Harrington has over 60 locations, with multiple distribution centers, throughout the United States. The company takes pride in maintaining vast inventories of pipes, fittings, valves, and other products, ensuring quick availability and prompt delivery to its customers. Harrington's unwavering commitment to quality and customer satisfaction has earned it the status of a preferred supplier in various industries, where reliability and performance are of utmost importance.
Furthermore, Harrington's expertise extends beyond just providing products. The company offers a range of value-added services, including custom fabrication, plastic-lined steel pipe manufacturing, custom actuated valves, a dedicated team for pumps and pump accessories, custom tank specialists, high-purity specialists, and technical support; enabling customers to benefit from comprehensive solutions tailored to their unique requirements.
With a focus on innovation and adaptability, Harrington continues to evolve and stay ahead in the ever-changing industrial landscape. Its commitment to excellence, combined with its extensive product offering and technical expertise, makes Harrington a go-to partner for industries seeking reliable and efficient process solutions.
Call our toll-free number at 1-800-213-4528 or use the contact form above for any product questions.