Atlantic Ultraviolet Room Sanitizers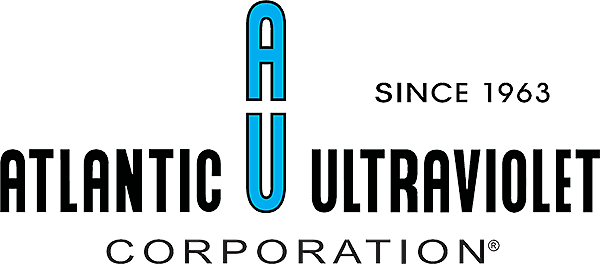 Ultraviolet Room Sanitizers & Indirect Air Disinfection
Germicidal Ultraviolet deactivates the DNA of Pathogens destroying the ability to multiply & cause disease.
Since 1963, Atlantic Ultraviolet Corporation has engineered and manufactured ultraviolet water purification equipment, ultraviolet air sanitizing systems, uv surface disinfection systems, and germicidal uv lamps for residential, commercial and industrial Germicidal UV-C Applications.
Germicidal ultraviolet lamps utilized in Atlantic Ultraviolet's products produce short wave radiation that is lethal to bacteria, viruses and other microorganisms. The method is unique and rapid and does not utilize heat or chemicals. Ultraviolet technology is a well-established method for its effectiveness, and because the process is free of by-products.
Ultraviolet is a unique and rapid method of disinfection. It utilizes germicidal ultraviolet lamps producing ultraviolet wavelengths at 254 nanometers (nm)—a level that is lethal to bacteria, viruses, and other microorganisms. An ever-growing range of industries and consumer applications have found ultraviolet to be the ideal solution for their air treatment needs. Atlantic Ultraviolet equipment and systems are manufactured in the USA.
Hospitals
Laboratories
Clean Rooms
Operating Rooms
ICU's
Burn Centers
Doctors Office
Dialysis Clinics
Fire & Police Stations
Request Information
Request Information

SANITAIRE® UV Room Air Sanitizer
Sanitizers are constructed of tough, corrosion-resistant 304 stainless steel
Blower capacity 72–2680 CFM, Max treatment 3240–120,000 CFH
Destroys harmful bacteria, mold and virus in the air
For occupied areas, in many configurations to adapt to any setting
Models may be mounted into drop ceiling, on a wall or for portable use
Washable Electrostatic, Absolute HEPA or disposable particulate filters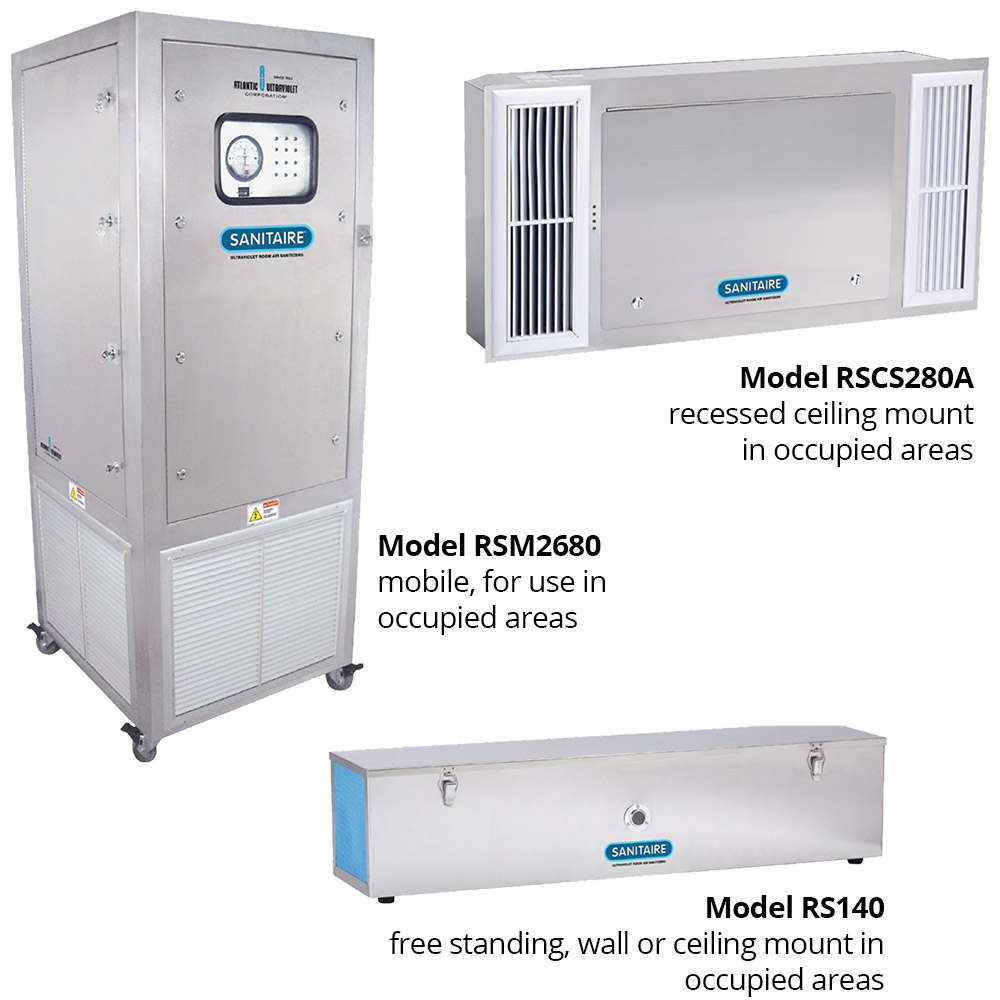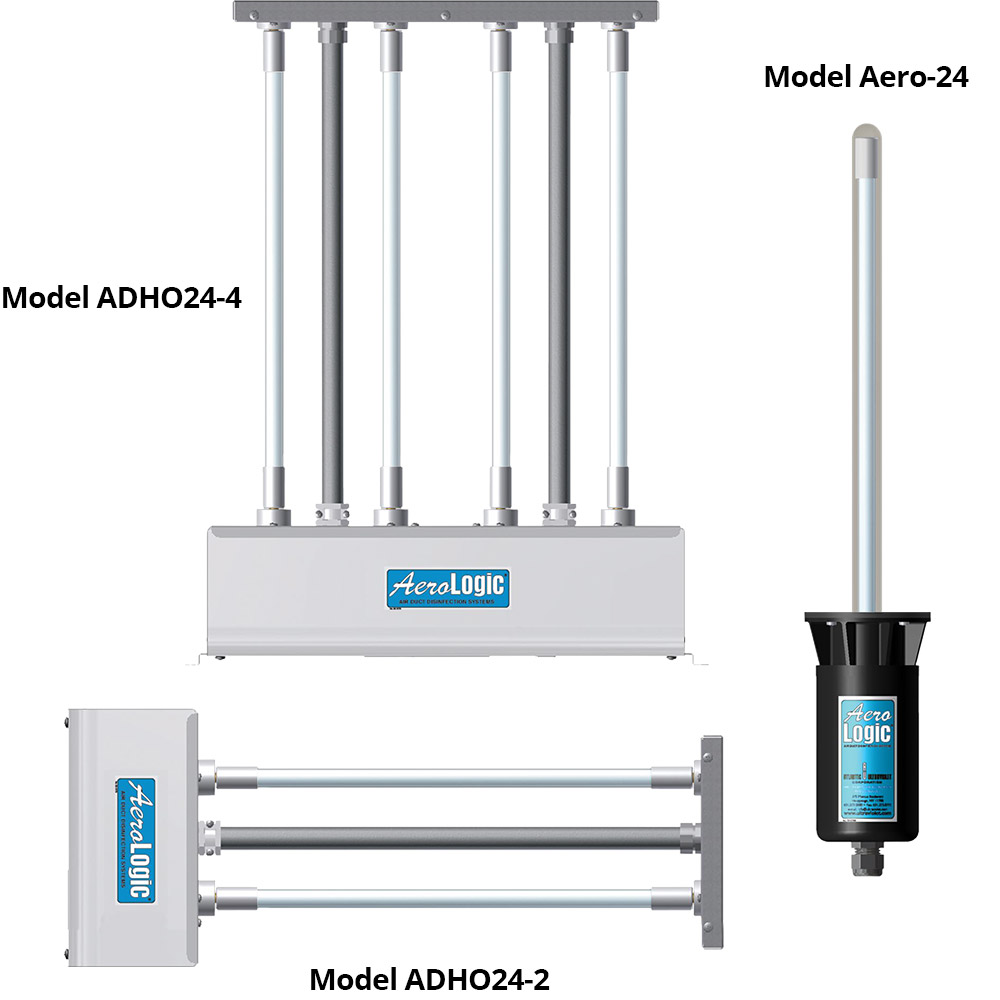 AeroLogic® UV Air Duct Disinfection Models
Fixtures are constructed of tough, corrosion-resistant 304 stainless steel
Destroys airborne microbes including bacteria and virus in forced air duct systems
Models can be installed in new or existing duct systems
Models can be sized to provide up to a 98% bacteria kill rate

Hygeaire® UV Indirect Air Disinfection Models
Fixtures are constructed of tough, corrosion-resistant 304 stainless steel
Destroys harmful bacteria, mold and virus in the air carried into the UV field
Uses baffles to direct rays to the upper portions of a room
For use in occupied areas. Upper room portion must be unoccupied; proper precautions must be taken