Solutions for Water Treatment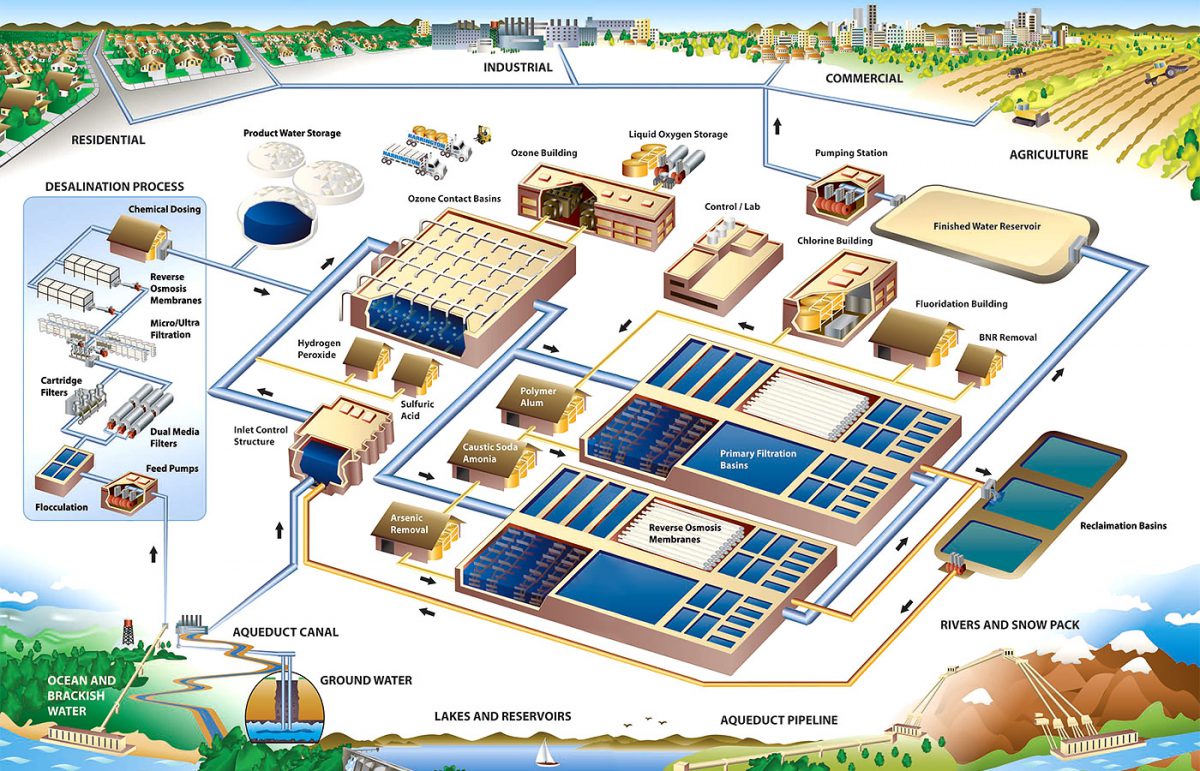 Harrington Industrial Plastics proudly offers a wide range of water treatment products to meet the most demanding process requirements. Our fully stocked sales locations carry a broad selection of high-quality corrosion-resistant piping systems, valves and automation, containment systems and fiberglass products. Our technically trained sales staff is available to provide the knowledge and expertise needed to meet the diverse specifications of the water treatment industry.
Harrington is here to support your needs and help you keep your critical systems running. A Harrington representative is available to you 24 hours a day, 7 days a week. For further information on our water treatment products or our products and services, please call 1-800-213-4528 or use our contact form.
Simple and easy one-unit installation with built-in pressure regulator
Easy access for wiring and maintenance
Inexpensive standards allow for multiple system calibration
Convenient cuvette holder
Programmable 4-20 mA output
Ultrasonic cleaning option
Compliant EPA 180.1
Two alarm relays
Bright backlit display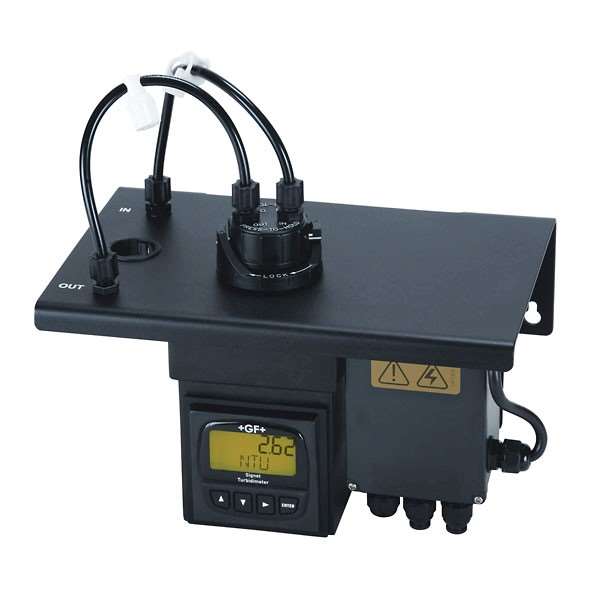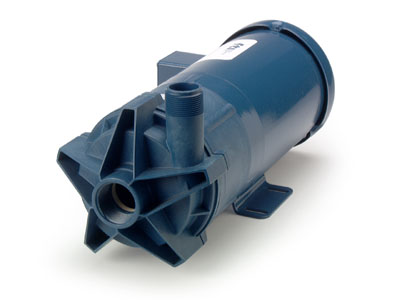 Finish Thompson Magnetic Drive Pumps KC Series
Up to 10 hp, maximum 151 ft. head, or 241gpm flow
Maximum discharge pressure not to exceed 70 psi
Powerful neodymium rare-earth magnets
Runs dry up to 10 minutes with carbon bushings
Leak-proof and sealless
Back pullout design for easy access to internal parts without disturbing piping system
Standard PTFE O-ring; EPDM optional
Open impeller provides higher flow rates and lower heads. Closed impeller provides higher heads and greater efficiency
Signet 8900 Multi-Parameter Meter​
Color coded for compressed air (light blue)
100% leak free from a correctly made solvent joint
Easy to handle—1/8th the weight of steel
Quick to join by solvent welding
Speed of installation—no special equipment required
Tough and ductile
Metric sized; equivalent inch sizes are: 20 (1/2"), 25 (3/4"), 32 (1"), 50 (1-1/2"), 63 (2"), 90 (3"), 110 (4")
6″ & 8″ are IPS-sized, gray in color, with pressure ratings of 180 psi and 145 psi respectively
515 Rotor-X flow 
525 Metalex flow
2000 Micro-flow
2100 Turbine flow 
2350 Temperature 
2450 Pressure 
2507 Mini-flow 
2517 Brass flow 
2536 Rotor-X flow 
2540 SS flow 
2552 Electromagnetic 
2750 DryLoc sensor 
2850 Conductivity 
7000 Vortex flow
8058 Signal converter 
8059 External relay module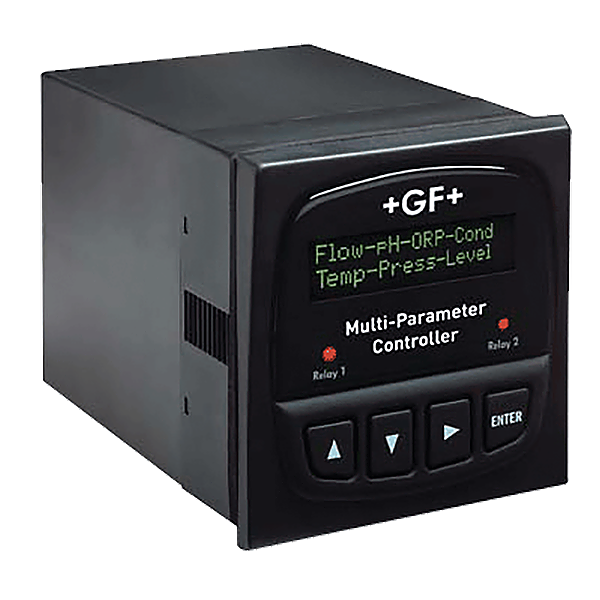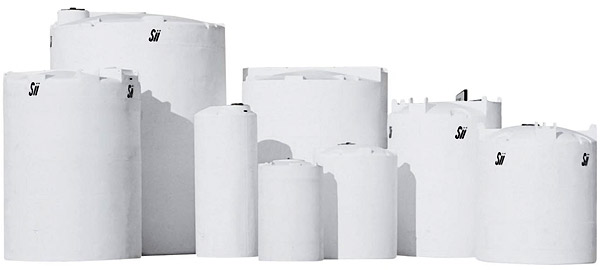 Snyder Tanks Industrial Tanks
XLPE (cross-linked polyethylene) tanks are available up to 16,500-gallon capacity
HDLPE (high density linear polyethylene) tanks are available up to 16,500-gallon capacity
1,000-gallon tanks, and larger, available in various wall thicknesses, engineered for 1.35, 1.5 and 1.9 (ASTM) specific gravity solutions
Tanks up to 1,000 gallons have a standard wall thickness and are engineered for 1.9 specific gravity
Standard color is natural. Also available in black or opaque white resin 880059 for sodium hypochlorite
Accessory packages, engineering and seismic restraint systems available
Double Containment Piping
Contamination of the environment do to chemicals leaking from piping systems is a major concern. But there is a solution. Harrington is helping to keep the environment clean and safe by offering field proven double containment piping systems such as: Asahi's Dou-Pro, Chem-Prolok and Poly-Flo systems, IPEX's Guardian Double containment and Encase systems, and GF's Contain-It system. These and other reliable systems for hazardous chemicals are available from Harrington.
+GF+ Signet Chlorine Analyzer
The Signet 4630 Chlorine Analyzer System is an integrated, all-in-one system designed to measure free chlorine in applications with stable pH, temperature and chlorine levels (-20 version). The system allows quick setup and easy installation.
Water distribution
Ground water
Surface water
HVAC applications (cooling water)
Boiler feed water
Gray water  dechlorination
Food and beverage
RO membrane protection
Swimming pools
Aquariums
Water parks