Solutions for Industrial Application
Efficient Fluid Transportation: Harrington's Industrial Piping Systems and More
Harrington offers a comprehensive range of solutions for industrial fluid handling applications, designed to meet the diverse needs of various industries and fluid types. One of the key offerings includes industrial piping systems, where Harrington supplies a variety of piping materials such as PVC, CPVC, and plastic-lined steel. These robust piping systems ensure efficient and reliable fluid transportation within industrial processes.
In addition to piping systems, Harrington provides a wide selection of industrial valves, including ball valves, butterfly valves, check valves, and gate valves. These valves offer precise flow control and regulation, catering to different applications across industries. Complementing the valves, Harrington also offers a range of fluid transfer pumps, including centrifugal pumps, diaphragm pumps, and peristaltic pumps. These pumps are designed to handle various fluid viscosities and flow rates, ensuring efficient fluid transfer operations.
Harrington's expertise in industrial fluid handling extends to hose assemblies, which are carefully crafted to meet diverse needs in the industrial setting. These hose assemblies facilitate the safe and efficient transfer of liquids and chemicals. Additionally, the company provides filtration and straining solutions such as cartridge filters, bag filters, and basket strainers to maintain fluid quality by removing impurities.
For storage and handling purposes, Harrington supplies industrial-grade tanks and containers made from materials like polyethylene and stainless steel. These containers offer reliable storage solutions for a variety of liquids and chemicals. Moreover, Harrington offers instrumentation and control systems to monitor and regulate fluid processes, ensuring optimal performance and safety in industrial operations. With this comprehensive range of solutions, Harrington aims to support various industrial applications, promoting efficiency, safety, and reliability in fluid handling and management processes.
Plant Air and Inert Gas Piping
IPEX is pleased to offer our new Duratec Air-Line system for fast, flexible plant air and inert gas piping. Duratec Air-Line offers the latest technology in piping for air, argon, nitrogen, CO2 and argon/CO2 gas mixtures. Duratec Air-Line piping systems are fast to install, easy to modify, simple to expand and adaptable to all existing metal piping or thermoplastic systems.
Long coil lengths of 100ft and 300ft give flexibility of design and eliminate seral fitting joints common in stick piping. Duratec Fittings
Pipe is flexible, can be easily bent by hand and stays to shape
Pipe and fittings can be quickly disassembled and reused as the customer's needs change over time
The pipe is very lightweight and can be easily handled by one person. 100 feet of 3/4″ Duratec Air-Line pipe weights 14 lbs
Nickel plated and stainless steel adapters are available for all types of industrial applications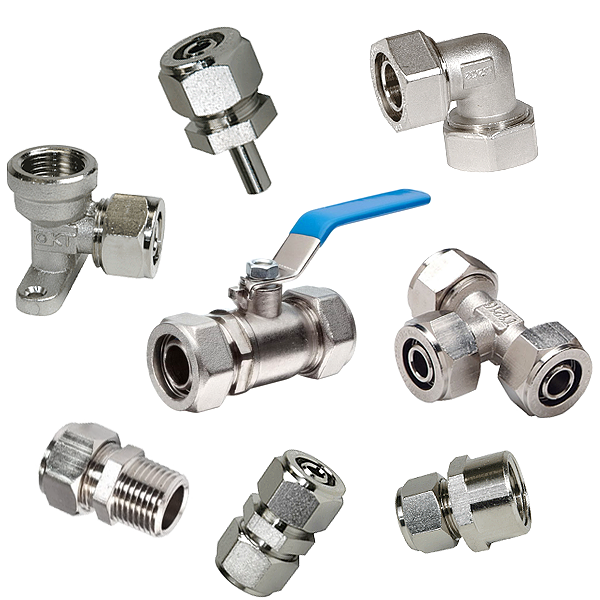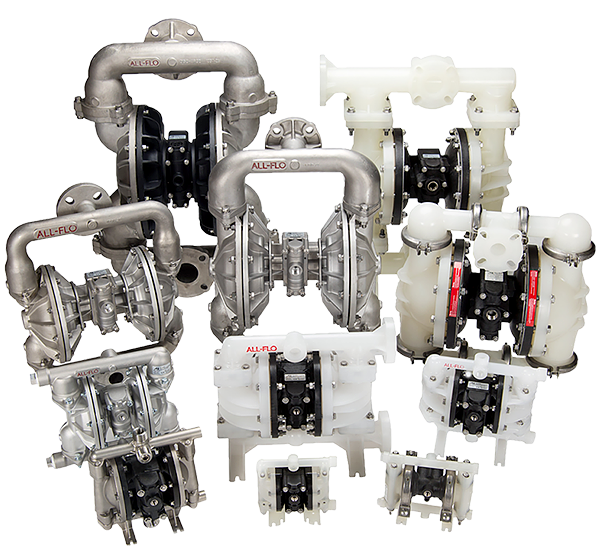 Air Operated Double Diaphragm Pumps
All Plastic Air Systems
Air Efficient
Modular Design
ATEX certified
Conductive Plastic Pumps Available
Pumps anything that will pour
Wide range of pump types and sizes
Patented lube-free air system
Will not stall at high speeds
100% tested prior to shipment
Self-priming
Infinitely variable flow rate
Pumps fluids which contain particles
Pumps high viscosity fluids
Reduced solvent flash-off
1/2" and 1" pumps are available in clamp style or bolt together style
Patented Lube-Free, Non-Stall, Non-Freeze Air Systems
Intermittent operation or continuous duty
Dual manifold capability for 1/4" to 1" models
Polypropylene Pipe and Fittings
The Enfield socket fusion system consists of flame retardant polypropylene pipe, fittings, traps and accessories necessary for the drainage of laboratory and industrial waste chemicals. It can also be used in conjunction with Enfield's mechanical joint system and Enfield's Encase double containment system.
Asahi / America Diaphragm Valves
Precise throttling of corrosive liquids
Bubble-tight closure even in slurry applications
Position indicator with adjustable travel stop to prevent over-tightening
Body/elastomer combinations allow use in 85% of all CPI applications
Optional 3-part sandwiched PTFE/PVDF/EPDM gas barrier diaphragm
Flanged models: 1/2″- 10″ANSI, 150lb bolt pattern
Diaphragms: PTFE, EPDM (standard)
Other elastomers, such as nitrile (Buna N), butyl, Hypalon, neoprene and natural rubber, are also available
Electric and pneumatic actuators available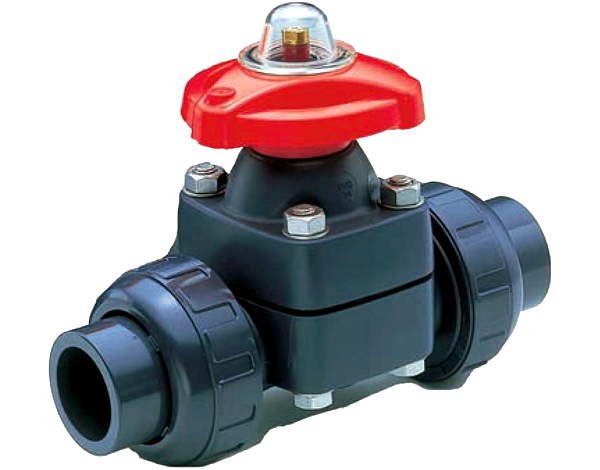 Reed Quick Release Wheel Cutters
Quick release tubing cutters were invented by Reed and are available in capacities up to 10" (8" IPS). Reed uses a ball detent or threaded screw for the wheel pin as opposed to a grooved pin and clip which is easily lost and makes wheel changes difficult. No other cutter on the market tracks or cuts as well!