Solutions for the Food Processing Industry
Enhancing Productivity and Quality: Harrington's Solutions for Food Processing
Harrington offers a range of solutions tailored for the food processing industry, ensuring efficient and hygienic operations. Among the solutions they provide are food-grade piping systems made from high-performance plastics, ensuring safe and contamination-free transportation of food products. Additionally, the company offers a wide selection of sanitary fittings and valves that meet stringent industry standards, maintaining the integrity of food processing operations and preventing product contamination. Their food-grade hoses are suitable for various food processing applications, providing safe and reliable transfer of liquids and solids without compromising product quality. Moreover, Harrington offers pumps specifically designed for high-purity applications, ensuring gentle handling of delicate food products and efficient transfer of viscous materials.
In addition to these solutions, Harrington has access to custom fabrication through Aetna Fabrication, which enables the design and manufacturing of tailor-made solutions to meet specific requirements in the food processing industry. Moreover, Harrington's filtration solutions further contribute to food safety by removing impurities and contaminants from food processing streams, ensuring the quality and safety of the final products. Overall, Harrington's solutions for the food processing industry are designed to meet the industry's rigorous standards and regulations, providing a comprehensive range of equipment and systems to enhance productivity, safety, and product quality in food processing operations.
Our Pure Group offers a wide variety of quality tubing , piping, valves and fittings for the high-purity markets including: microelectronics, solar, specialty chemicals, life-sciences, food, dairy, and beverage. As one of our specialty groups, the Pure Group offers the same unparalleled service you come to expect from Harrington.

Harrington is proud to represent the GEA Tuchenhagen product. Whether you are processing milk, beer, beverages, pasty food, pharmaceutical or chemical products, what counts is the quality of the final product and the efficiency of the production line. Harrington and GEA provide the product and knowledge to accomplish your goals. For GEA Tuchenhagen spares and components contact (GEA@hipco.com) or (909) 597-8641. Click here for details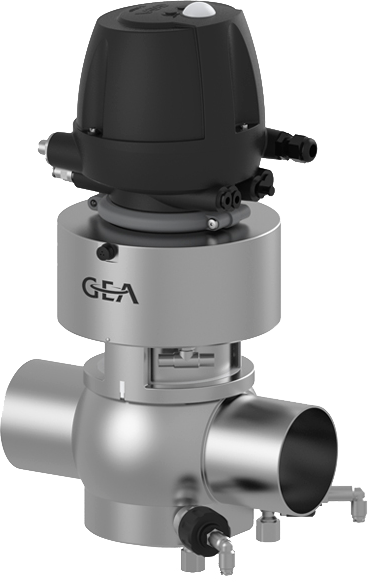 3A Sanitary Pressure Transmitter
WIKA S-103A pressure transmitters meet 3A sanitary criteria for pressure and level measurement in the food, pharmaceutical, cosmetic, and beverage industries. They feature 0.25% accuracy, rugged stainless steel construction, and a wide operating temperature range.
The 316 stainless steel flush diaphragm minimizes product buildup. The all welded chemical seal system includes food grade liquid fill and is designed for "clean in place" (CIP) and "sterilize in place" (SIP) maintenance procedures. The transmitters are available with industrial standard 1-1/2" or 2" tri-clamp connections. The S-10.3A.C is designed for use with media temperatures to 350°F (177°C).

Each transmitter undergoes extensive quality control testing and calibration. The printed circuit boards use state-of-the-art surface mount technology and are potted in silicone gel for protection against mechanical shock, vibration, and moisture. Each transmitter is temperature compensated to assure accuracy and long term stability when exposed to severe ambient temperature variations.
Meets 3A sanitary criteria for food and pharmaceutical applications
Available with 1-1/2" or 2" tri-clamp connections
Standard ranges available from stock
4-20 mA 2-wire output signal, others available
Available with an integral cooling extension for high temperature applications
Stainless steel case and wetted parts
Hytrex Depth Filter Cartridges
Retains contaminants throughout entire cross section of the filter
True depth filter; uses graded density that allows larger particles to be trapped near the surface and smaller particles to be trapped near the center
The positive weld assures bypass-proof performance and structural integrity without adhesives or additives, maintaining cartridge purity
All adapters—except elastomeric gasket—comply with FDA requirements for food and beverage contact.
Eight standard micron ratings: 1, 3, 5, 10, 20, 30, 50, 75
Standard diameters (inside/outside diameter given) : GX series, 1″x 2-1/2″ LD series 1″ x 4-1/2″
Continuous manufacturing process allows for custom filter lengths from 1-1/2″ to 50″
End adapters are thermally welded to the pure polypropylene filter
Aquatrex-LD (large diameter) filters have three-to-eight times greater dirt-holding capacity and life
Constructed of pure polypropylene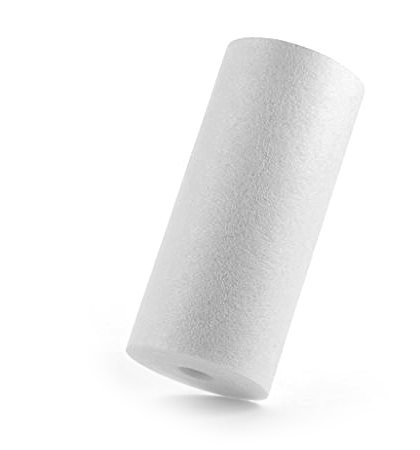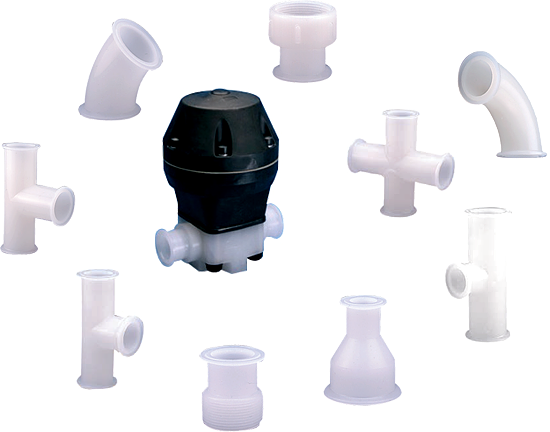 Typical applications include pharmaceutical, biotechnology, D.I. water, semiconductor, and food/beverage industries.
Virtually crevice-free sanitary connections for polyvinylidene fluoride (PVDF) and polypropylene tubing
Connection surface finish of 5 Ra or better
Minimizes particulate accumulation and contamination; reduces the potential for biofilms and bacterial adhesion
Completely cleanable; minimizes clean-in-place (CIP) cycle
Can be used in systems meeting FDA, USDA, 3A, USP Class VI and NSF requirements
Platinum-Cured Braid-Reinforced Silicone Hose
Bio-pharmaceutical grade
High pressure rating
Ultra-flexible
Improved bend radius over wire-reinforced hose
Autoclavable and sterilizable
Temperature range from -80°F (62°C) to 500°F (260°C)
Imparts no taste or odors
Color striping available
Available in 50 foot lengths
Size range through 1" I.D.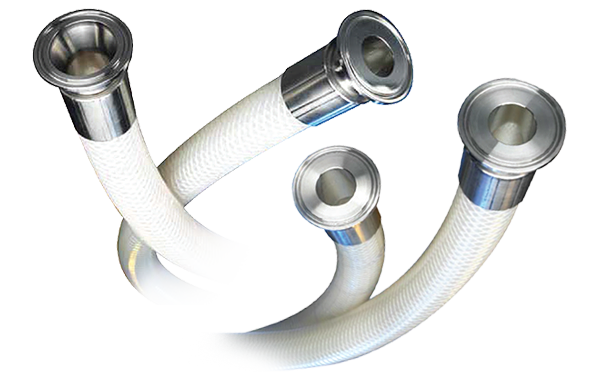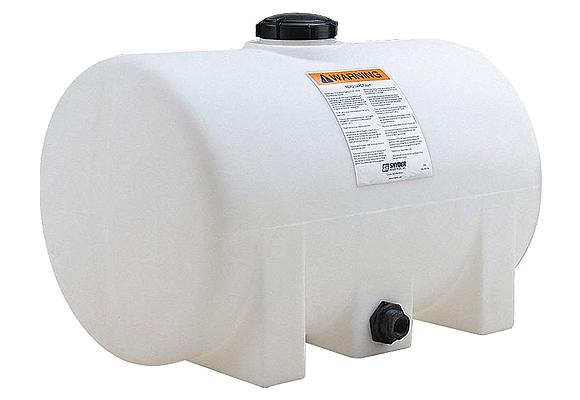 High-Density Linear Polyethylene Tanks
High-density liner polyethylene (HDLPE) black and natural white color – complies with FDA Regulation 177.1520 and National Sanitation Foundation (NSF) 61 standard
Crosslinked high-density polyethylene (XPLE) black and natural white color
Opaque white sodium hypochlorite resin #880059
Sulfuric acid resin #880046
Low-profile designs increase safety factors
Available in a wide variety of styles, 30-3,400 gallons
Horizontal products are available in specific gravities up to 1.9
All materials are UV stabilized for long-term outdoor service
Signet – Series 700/7001 Vortex Flow Sensor
Multiple end connection options for application versatility and system integrity.Vortex Flow Sensor
PVC construction for chemical compatibility or high purity
Injection-molded construction provides exceptional surface quality
Simple push-button programming for easy configuration and system setup
No moving parts for maintenance-free operation
Proven flow technology for high accuracy and repeatability
Frequency output – compatible with 8550 transmitter, 5500 monitor, 5600 batch controller, 5075 monitor, 8900 multi-parameter controller