Get engineered labels that ensure reliability, compliance and durability for your most demanding environments
Brady signs are designed to withstand the harshest industrial environments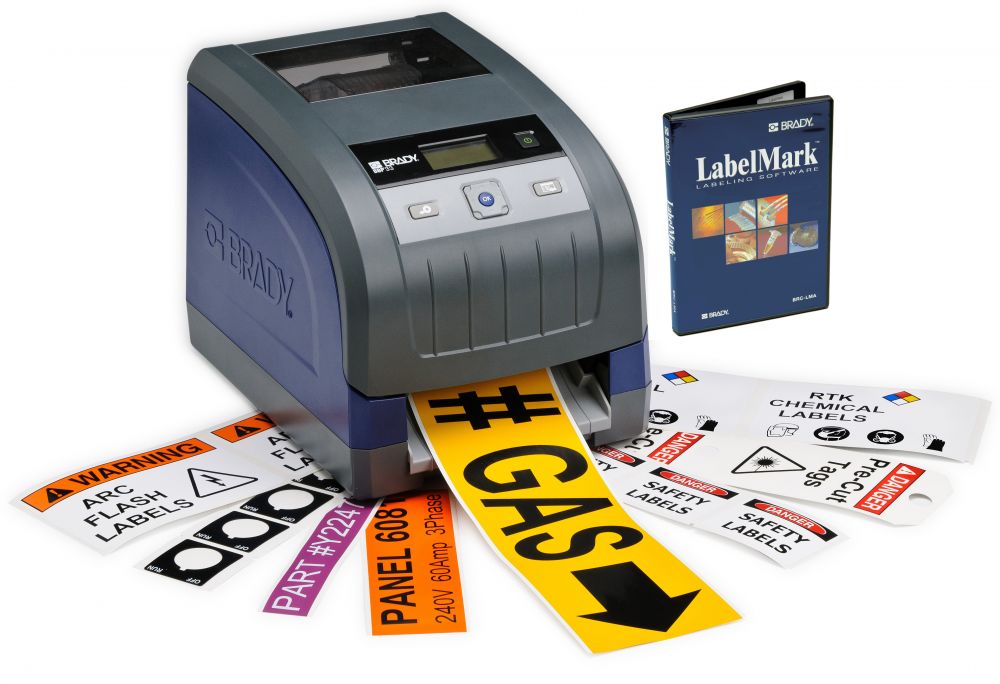 Founded in 1914, Brady Corporation's labels and tapes provide a quick solution for a variety of equipment and facility identification. Brady's main product lines are in safety identification, regulatory compliance, brand protection, laboratory identification and specimen tracking.
Brady manufactures and supplies signs, labels, safety tape and area markings, tags, label printers, lockout tagout solutions, spill control & absorbents.
The Harrington Difference
Providing over 60 years of exceptional service
Harrington is a leading Brady distributor. Call our toll-free number at 1-800-213-4528 and you will be connected to a live person – not a recording. You can also use the contact form below for any questions regarding our full line of Brady products.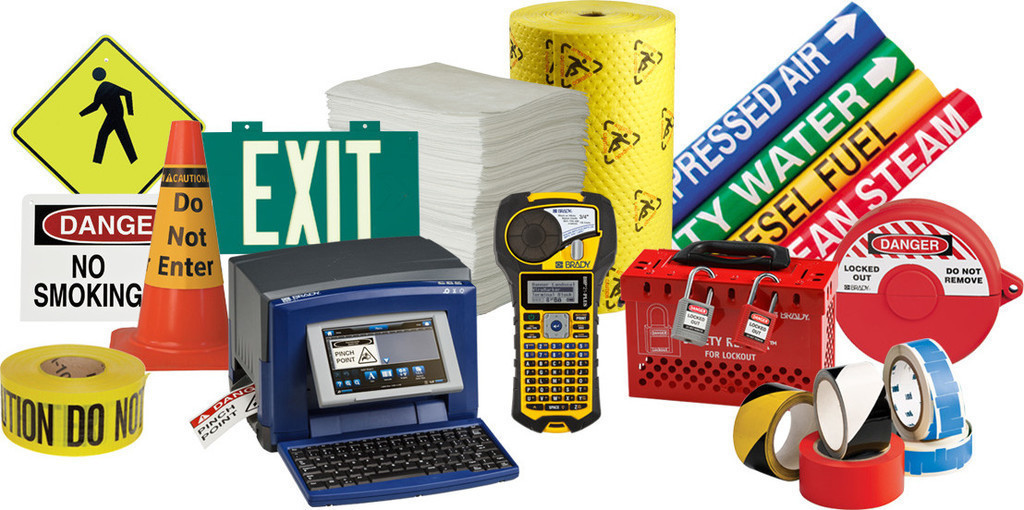 Your Source for Labeling Solutions
Brady uses materials created with your specific needs in mind and backed by more than 100 years of experience in identification. While many labels may look the same on the outside, what they're made of and how they perform make all the difference. Don't leave the success of your labeling needs up to just anyone. 
Different features available with a Brady label:
Extreme temperature resistance
Solvent and chemical resistance
Fuel and oil resistance
Anti-flammable
Self-extinguishing
Outdoor durable
Ultra-aggressive adhesion
Abrasion resistance

With decades of experience in lockout tagout compliance, Brady is your one-stop solution for all your lockout tagout solutions
Solid Solutions For Your Lockout Tagout Needs
For over 100 years, Brady has been trusted by clients to help solve some of their biggest safety challenges. Brady offers a broad range of lockout devices and tagouts that cover most mechanical and electrical applications. When you're looking for a start-to-finish solution for your lockout tagout program and OSHA compliance needs, look no further than Brady.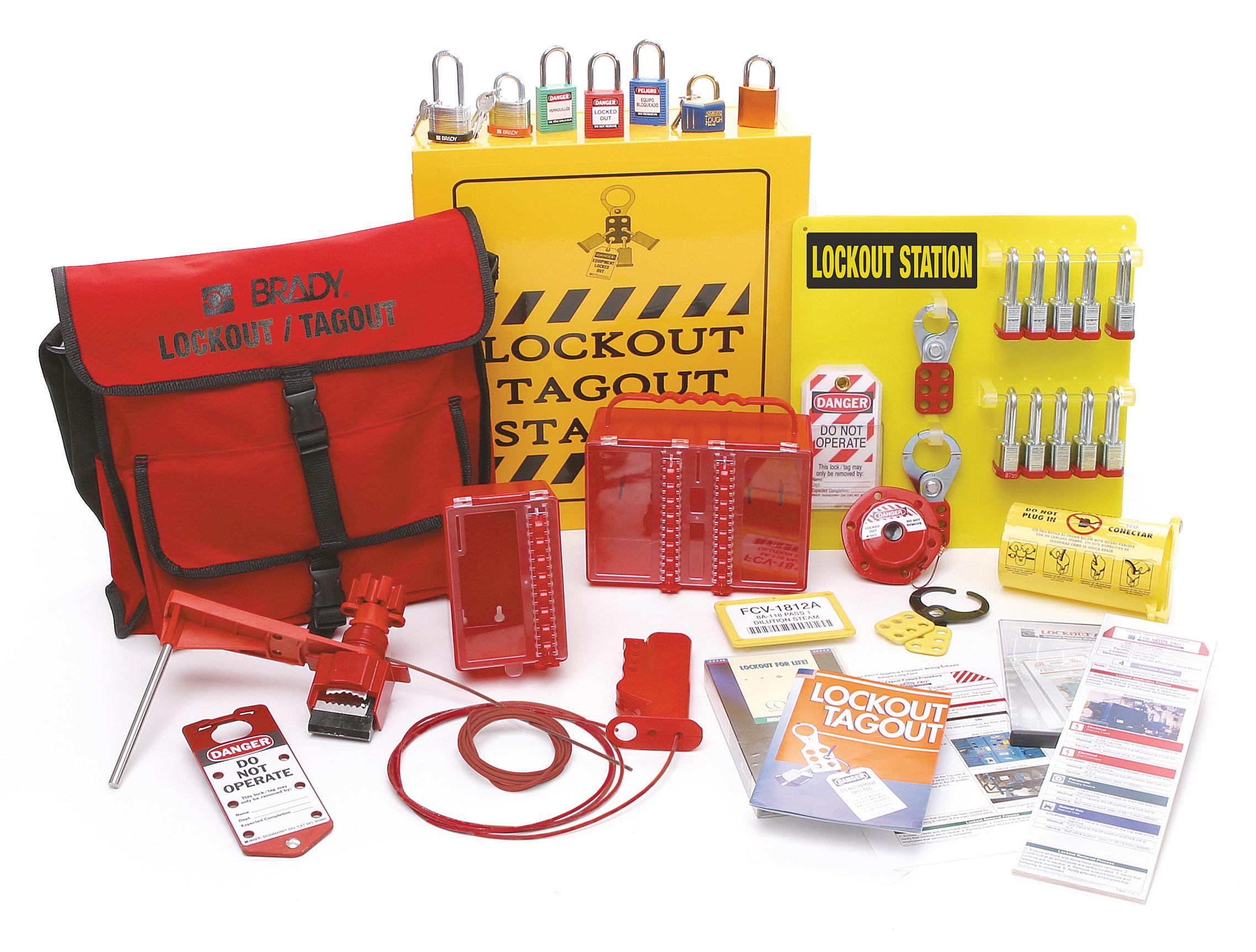 BradyGrip™ Print-on Hook Material — Easy on. Easy off. And the first ever.
Brady's new product, BradyGrip is a fast, reliable cable ID system. The printable hook material is a one-of-a-kind solution that allows for identification to be easily printed and placed on wire and cable bundles — transforming your telecom, datacom, electrical and construction identification. The grippy backing makes it easy to remove and reposition as needed.
Quickly ID a bundle of cables or wire, then locate it when you need an update. Brady and VELCRO® Brand have partnered to bring you rolls of this exclusive, print-and-place material that can be easily applied, repositioned or removed. This means there's no costly rework on your end. BradyGrip™ Print-on Hook Material leads the marketplace as a long-awaited, printable solution that can help you get a grip on your wire and cable ID.
The above is a small sampling of Brady's product offerings.
Buy your next Brady product from Harrington and experience the difference.
Do you need to talk to an expert?
Call our toll-free number at 1-800-213-4528 and you will be connected to a live person – not a recording. You can also use the contact form above for any questions regarding Brady products.