Our Pure Group offers a wide variety of quality tubing , piping, valves and fittings for the high-purity markets including: microelectronics, solar, specialty chemicals, life-sciences, food, dairy, and beverage. As one of our specialty groups, the Pure Group offers the same unparalleled service you come to expect from Harrington.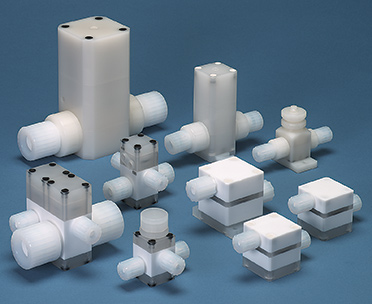 Dymatrix Process Solutions
Asahi/America's Dymatrix specialty valves and control products were designed in close consultation with semiconductor industry leaders. Significant attention was paid to reducing the stress that can occur from valves in a Chemical Mechanical Planarization (CMP) slurry system.
The evolution of the Dymatrix products has expanded the application horizon. The inherent characteristics of quality craftsmanship, reliable components, flexible design options, and innovation are common to many industries. In addition to CMP processes, ultra-pure water and chemical applications benefit from the pioneering process solutions of Dymatrix Products.
The PolyPure Natural Polypropylene system provides a cost-effective alternative for a system up to 4″ (110mm). PolyPure pipe is clean room produced. Fittings and valves are also produced in a class 100 clean room, then hot DI rinsed and individually packaged. PolyPure is available in both butt and socket fusion.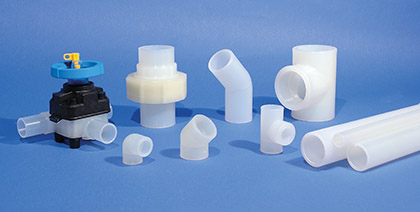 Pipe and fittings use a virgin, natural random copolymer polypropylene resin (PPr) for the pipe, fittings and valves
PolyPure pipe conforms to the requirements of ASTM D-2837-85 for establishing a hydrostatic design basis; the pipe has a standard dimensional ratio of SDR 11 and is pressure-rated to 150 psi at 73.4°F for all diameter sizes 1/2-4″
PolyPure systems are specified and installed in a variety of high-purity applications including USP purified water, institutional laboratory and deionized water systems
Joining methods: butt fusion, IR (infrared) butt fusion, socket fusion and beadless butt fusion
Kynar FM 4910 approved for semiconductor equipment
 Sheet withstands high pressures and vacuums
Maintains mechanical properties; highly flexible and stress crack resistant over a wide range of temperatures
Stress relieved for close tolerance machining
Superior chemical resistance; highly resistant to oxidizing agents and halogens; nearly complete resistance to aliphatics, aromatics, alcohols, acids and chlorinated solvents; resistant to most acids, and bases
Non-flammable; rated UL 94V-O; self-extinguishing
Resistant to gamma radiation and ultraviolet light
Fabricate with standard hot gas welding or thermal fusion techniques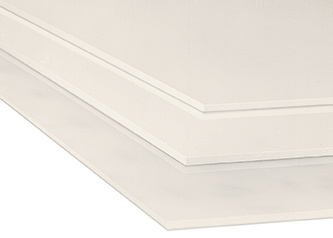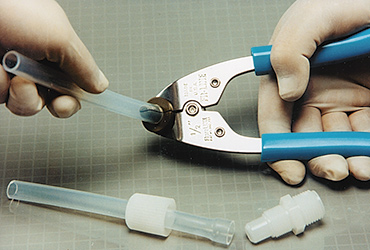 FlareLINK PFA & PVDF Flare Tube Fittings
Manufactured of 100% virgin resin known for low levels of particulation and surface finish
Ideal for ultra-pure water and semiconductor grade chemical applications
Fittings packaged in double polyethylene bags
Size range from 1/4″ to 1″ in all popular fitting configurations.
Quick flaring tube makes assembly easy and convenient
All fittings are interchangeable with most popular PFA fittings
Not for use in applications that exceed 248°F for PVDF, or 350°F for PFA
PVDF nuts are standard on all fittings. PFA nuts are available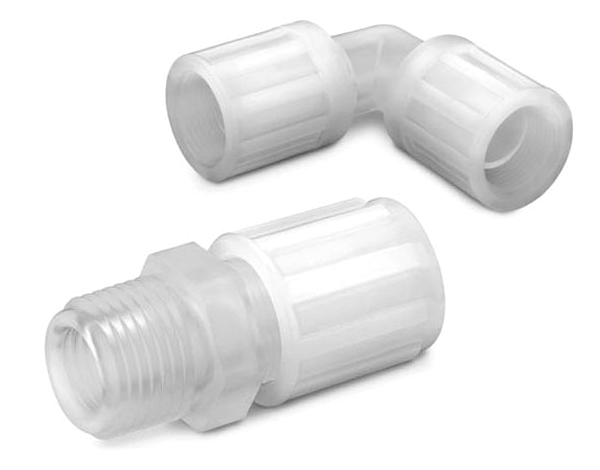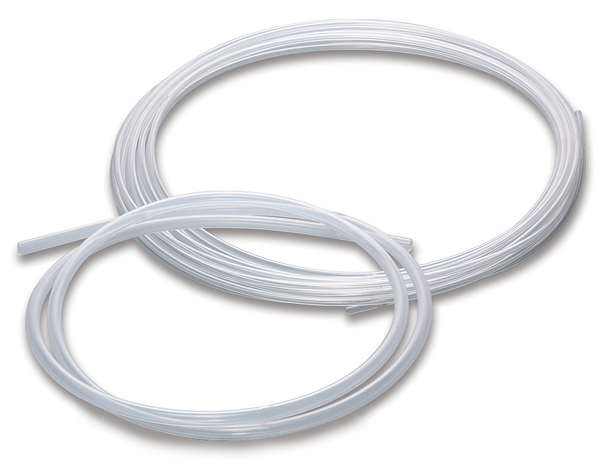 Excellent chemical resistance
UV and weather resistant
Temperature range –348°F to 392°F FEP, to 500°F for PFA
Transparent at thin cross sections
Can be sterilized by several methods
Non-stick characteristics
FDA compliant; USP Class VI

Large heat transfer area, small geometry

Heat Transfer Rates to 3,500,000 BTU's/ Hour (1025 kW)

Liquid Flows to 160 GPM (605 LPM)

Pressures up to 4,500 psi (31 MPa)

316L SS, Hastelloy, Inconel and other alloys

NPT, Tube Stubs or custom fittings

All welded Construction

Tube-in-Tube, Shell & Tube