Often forgotten, when companies are purchasing new equipment, are the tubing required to run that equipment. Although not the flashiest of the performance plastics, tubing serves a critical and important role in a wide range of industries. There is a never-ending number of formulations that have been created to withstand all that the applications require. From a simple PVC tube to a multi-layer tube that resists permeation to multi-lumen tubing generally used in the medical field, tubing answers the need.
For example, when a winery orders an expensive $40,000 stainless steel tank to hold their wine, they should not forget the $100 worth of tubing required or the tank will be useless. When a dairy farm orders a $500,000 robotic milker, it will be of no use without the tubing that transports the milk from the cow to the collection tank. Ice cream shops and microbreweries need tubing for their respective equipment – these industries need specialized tubing to ensure that the taste is not changed because of its contact with the tubing. In the medical industry, certain medications must be administered via IV and cannot be done without specialized tubing.
Tubing is made by a process called extrusion whereby raw material, in the form of pellets, is fed down into the extruder. When the pellets hit the rotating screw inside the barrel, the heat begins the melting process. Dies and pins create the desired size and compressed air or vacuum helps to make minor adjustments and keep the tube nice and round. After coming out of the head, the tubing is placed in a cold-water bath for it to setup. Once set, the tubing is coiled or cut to length and packaged for shipment.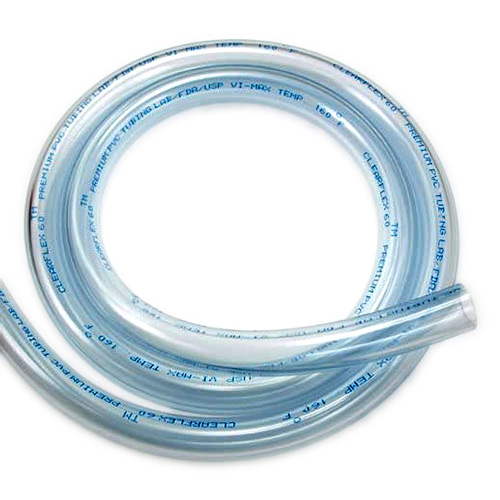 This process can now be almost fully automated with technological advancements. The development of laser measurement devices has allowed the real-time viewing of ID and OD and the wall of the tube. Operators can adjust the equipment to get the tubing on size based on that information. Advancements have also been made that allow adjustments to be made automatically. This level of automation creates a more consistent product that can maintain tighter tolerances. These advancements in technology not only give the customer a better experience but also create fewer off-spec products. That means a much more environmentally friendly process.